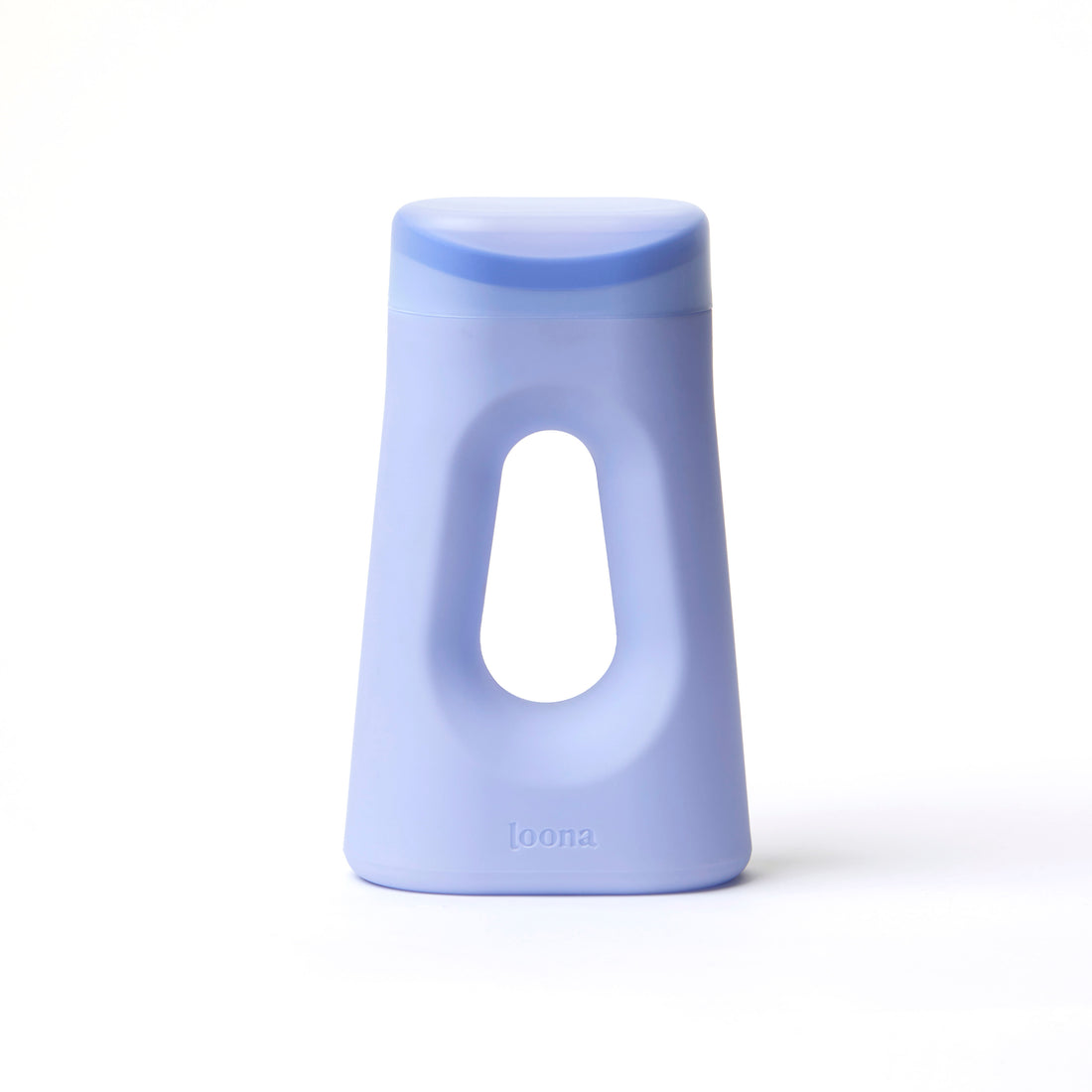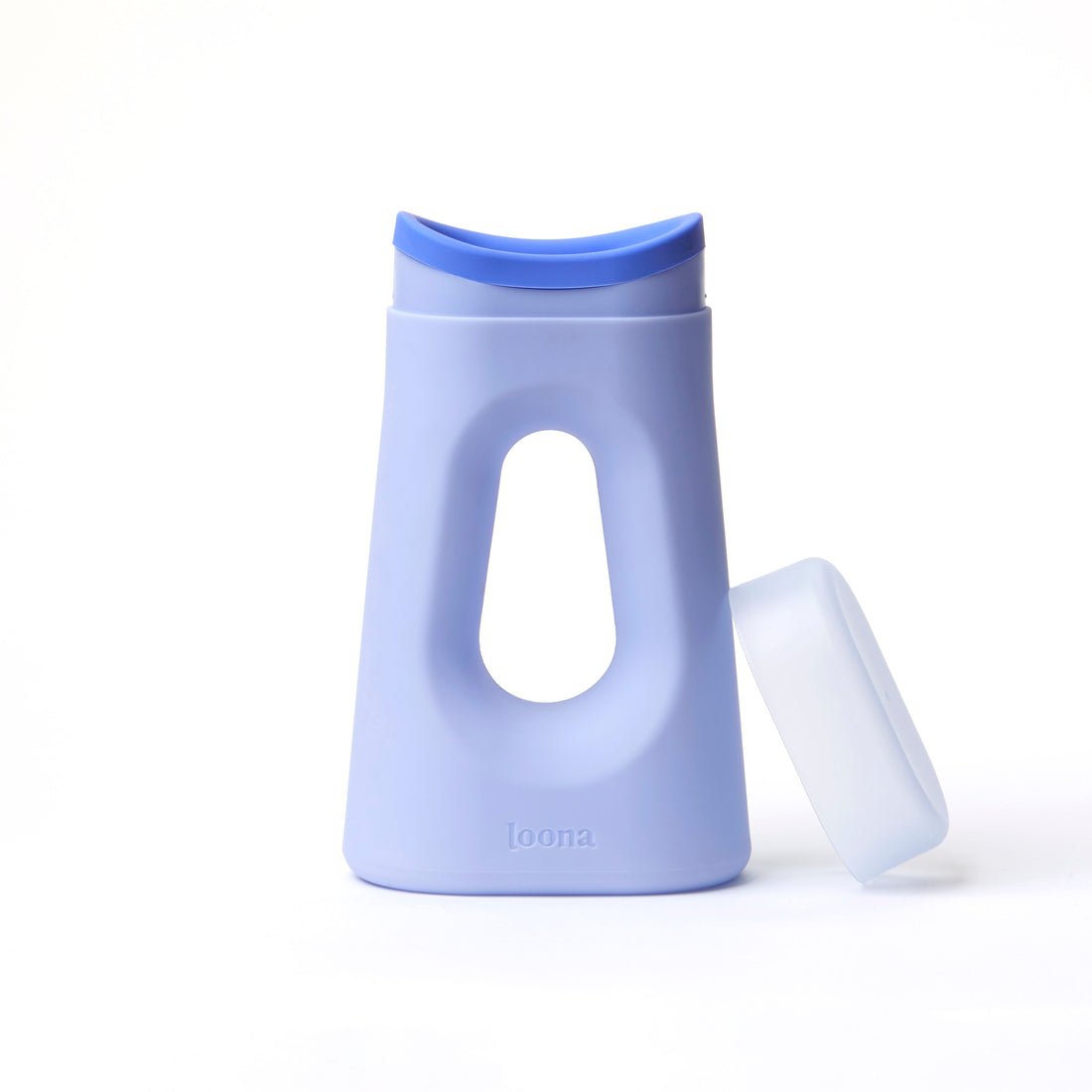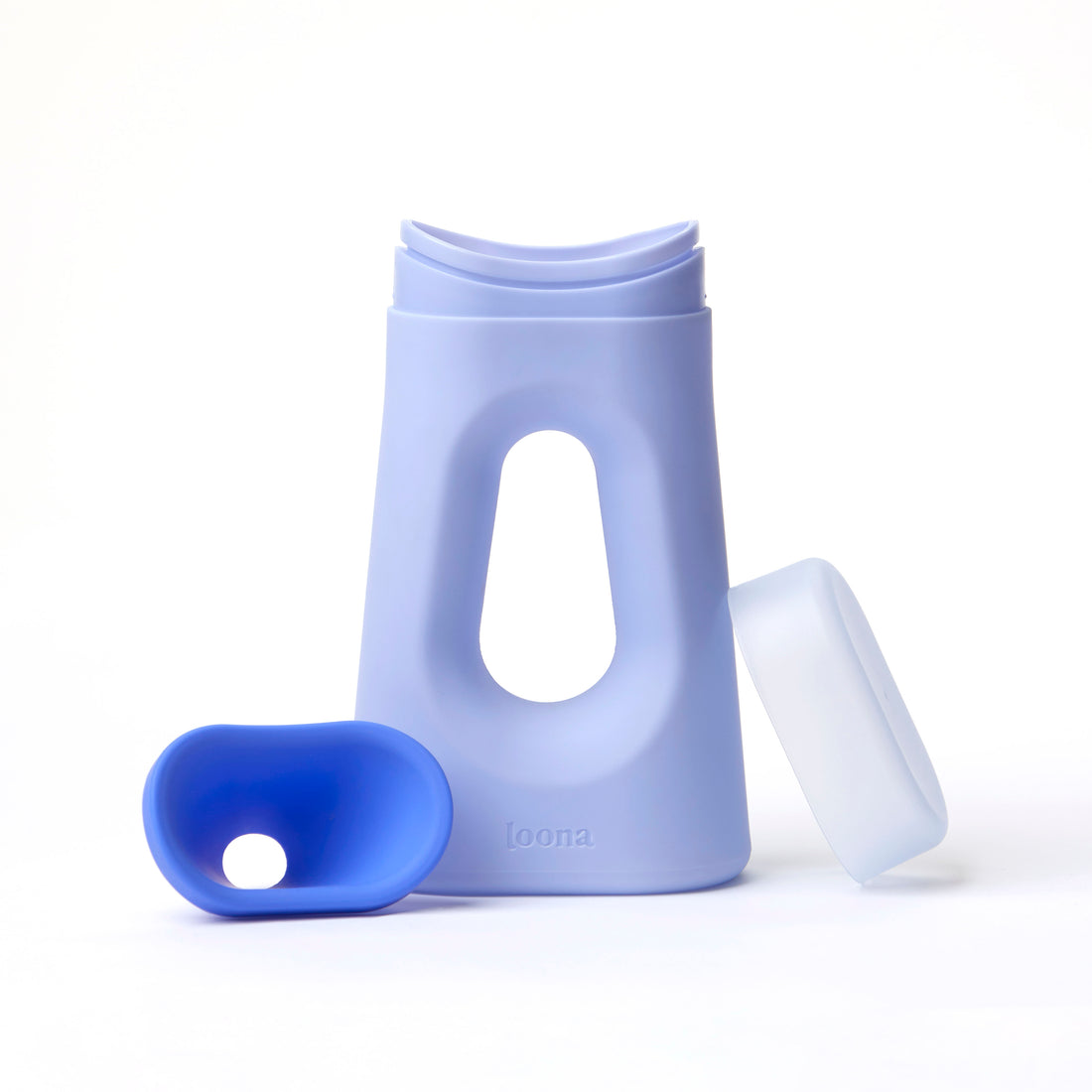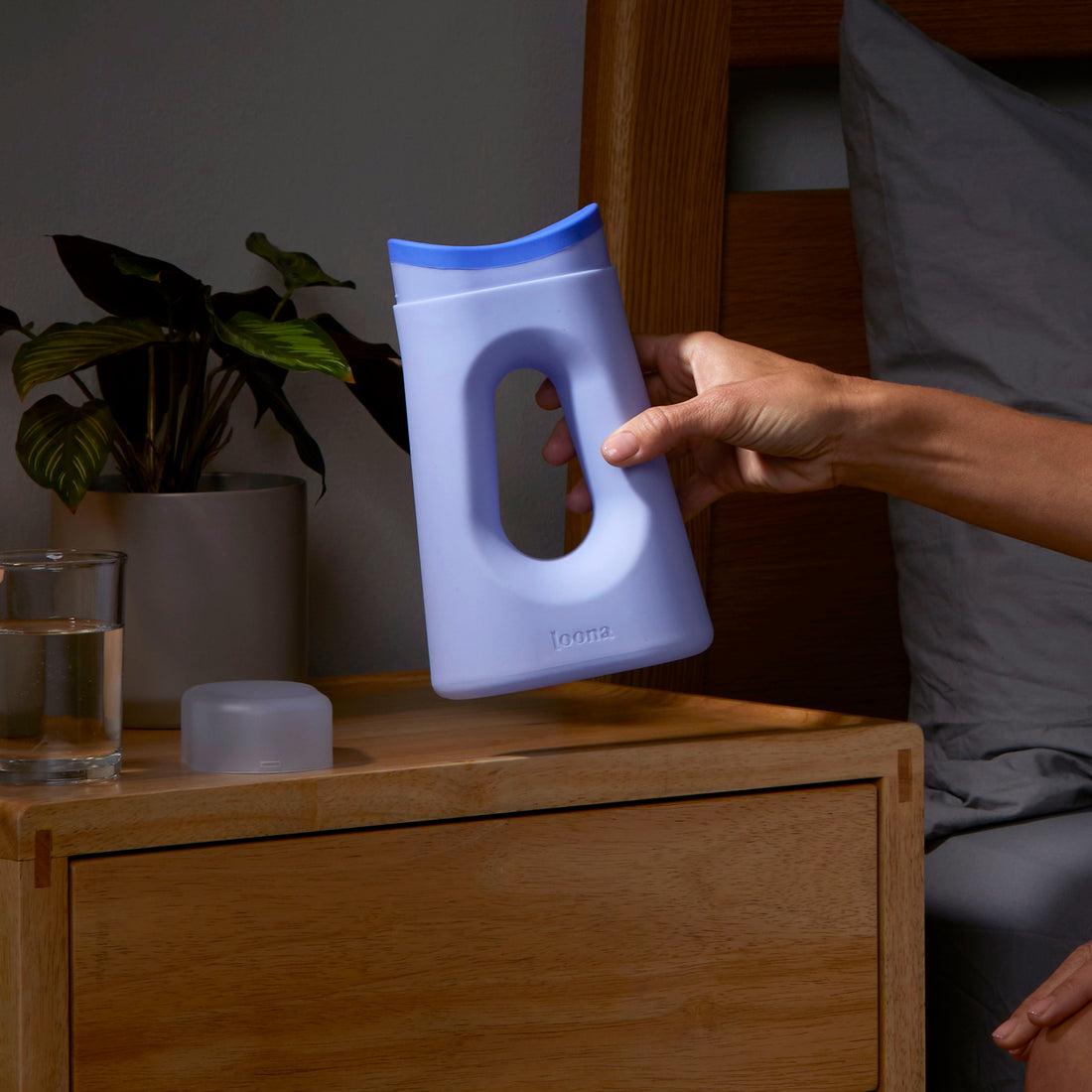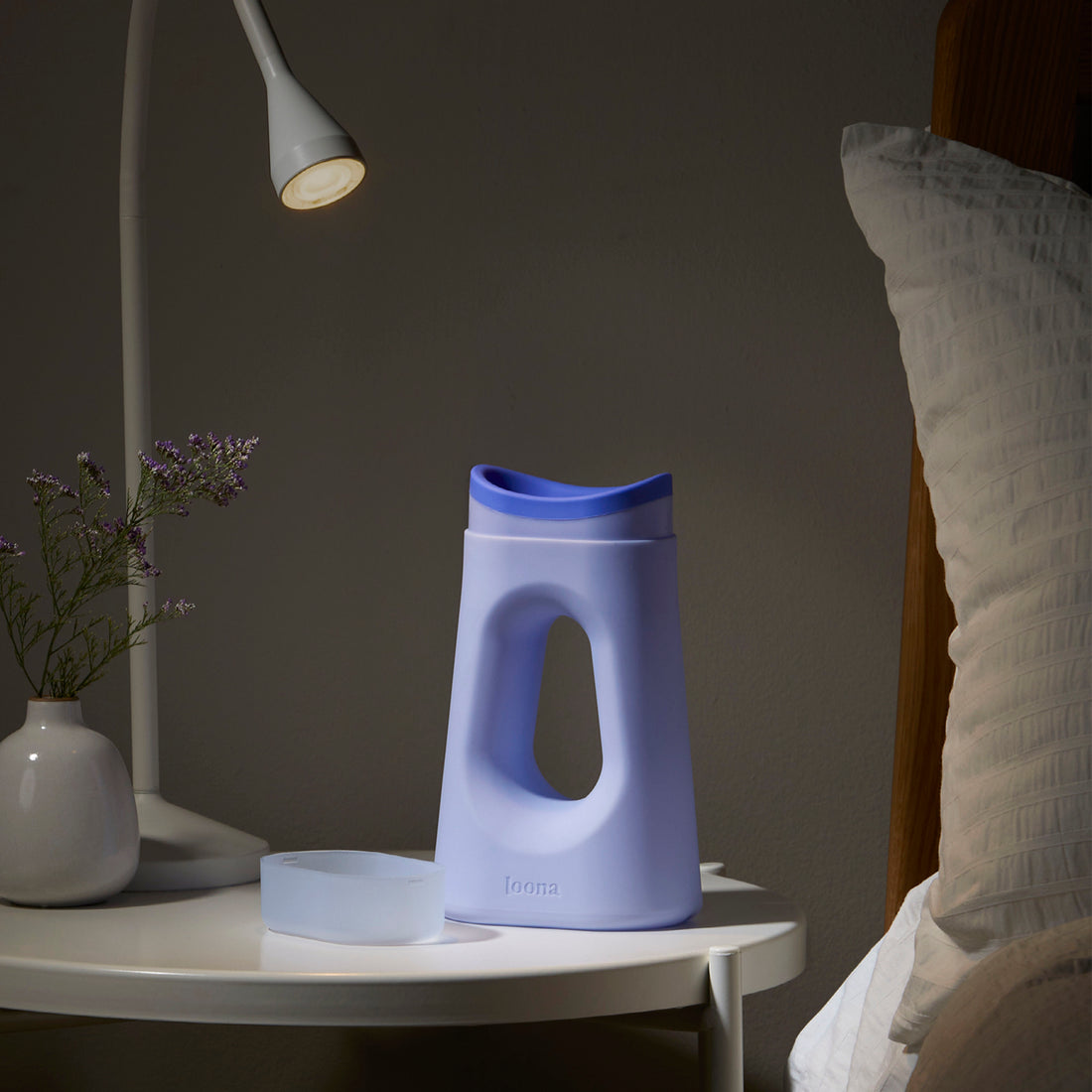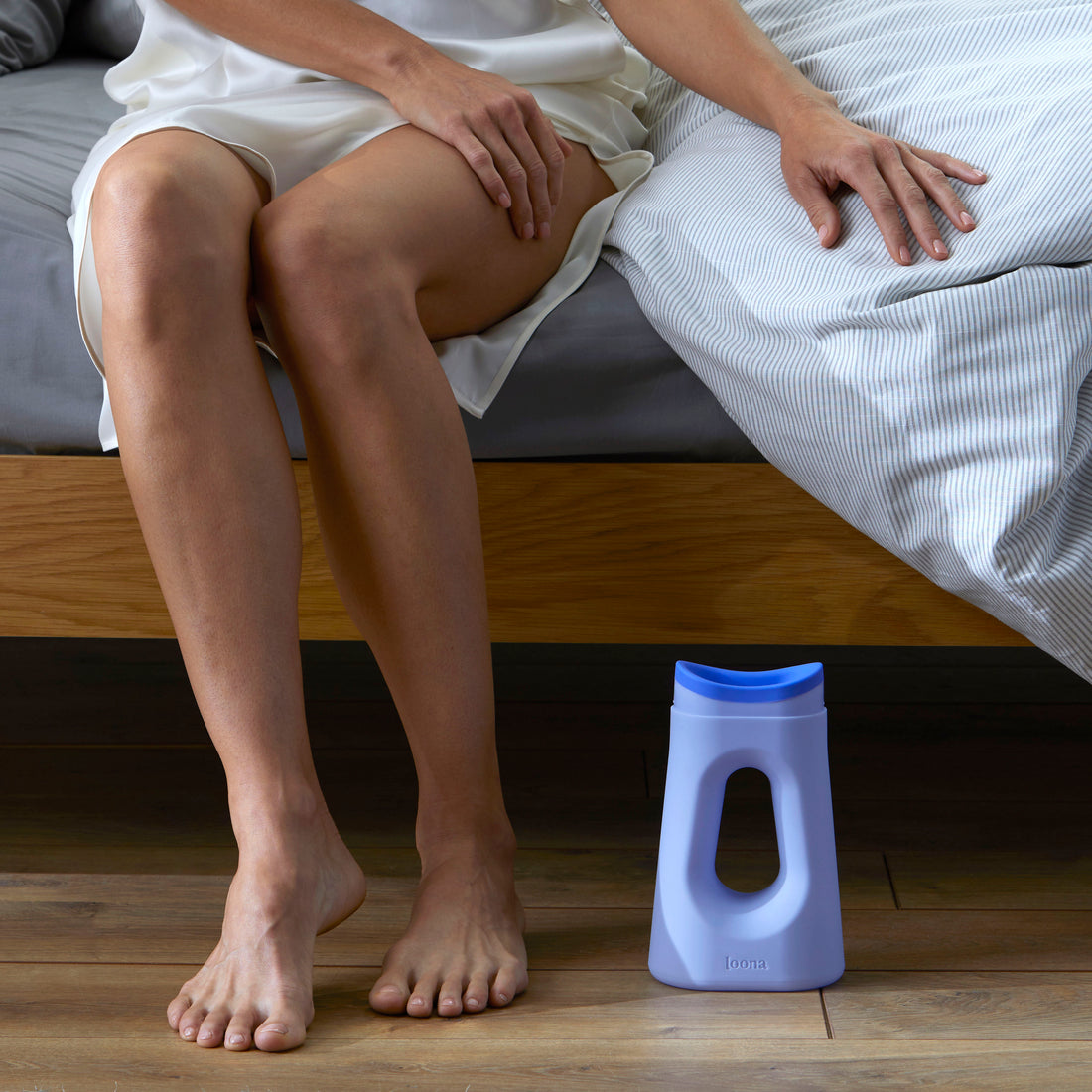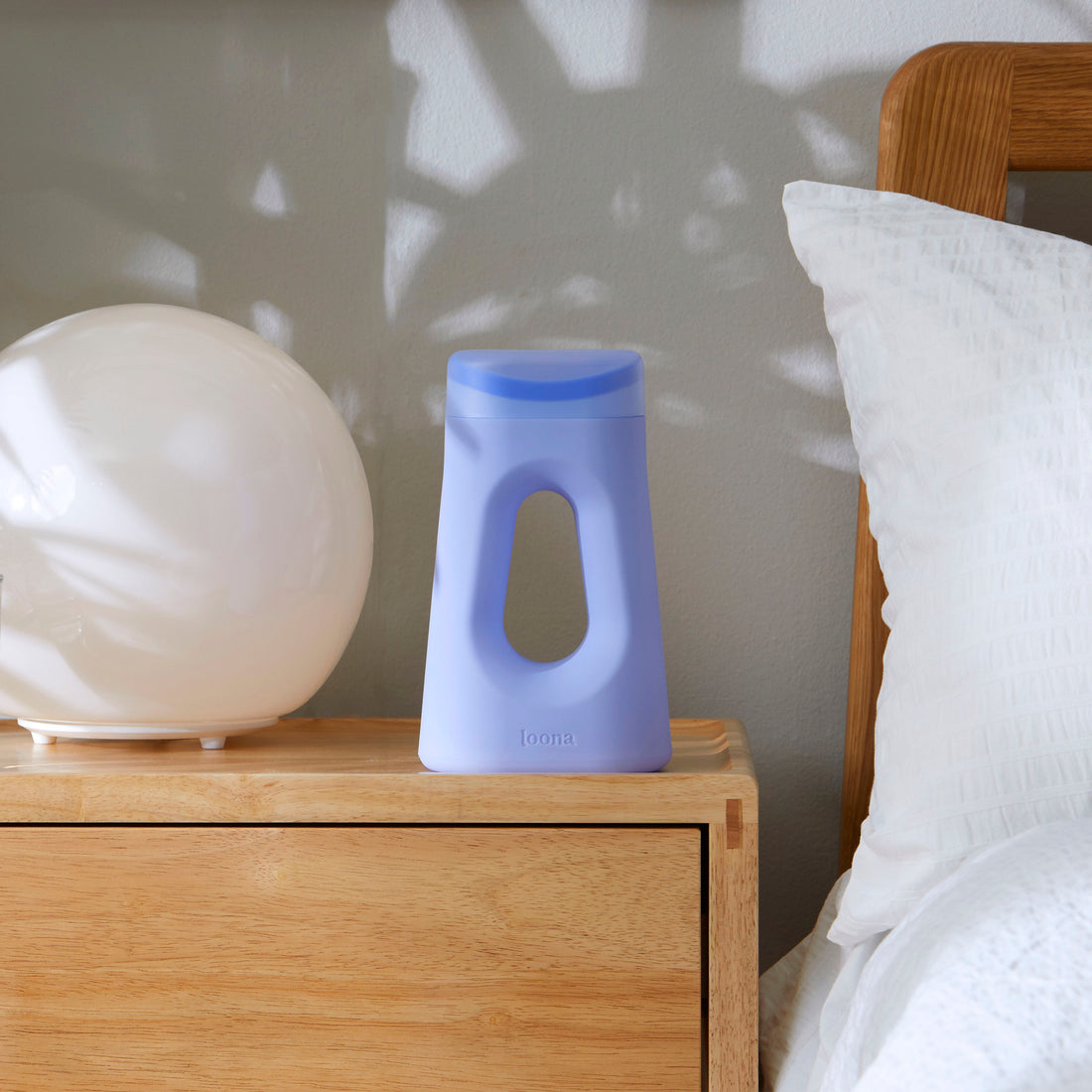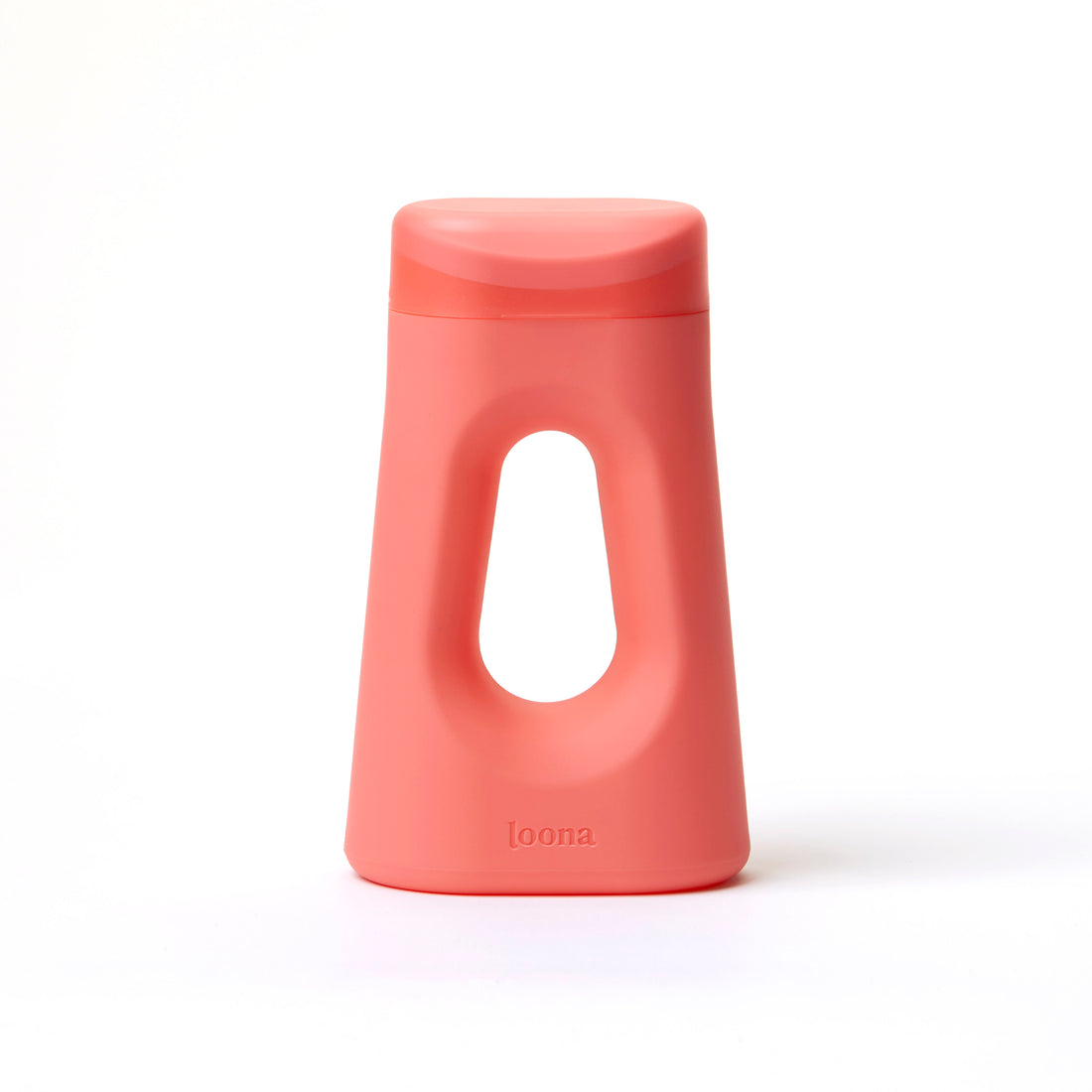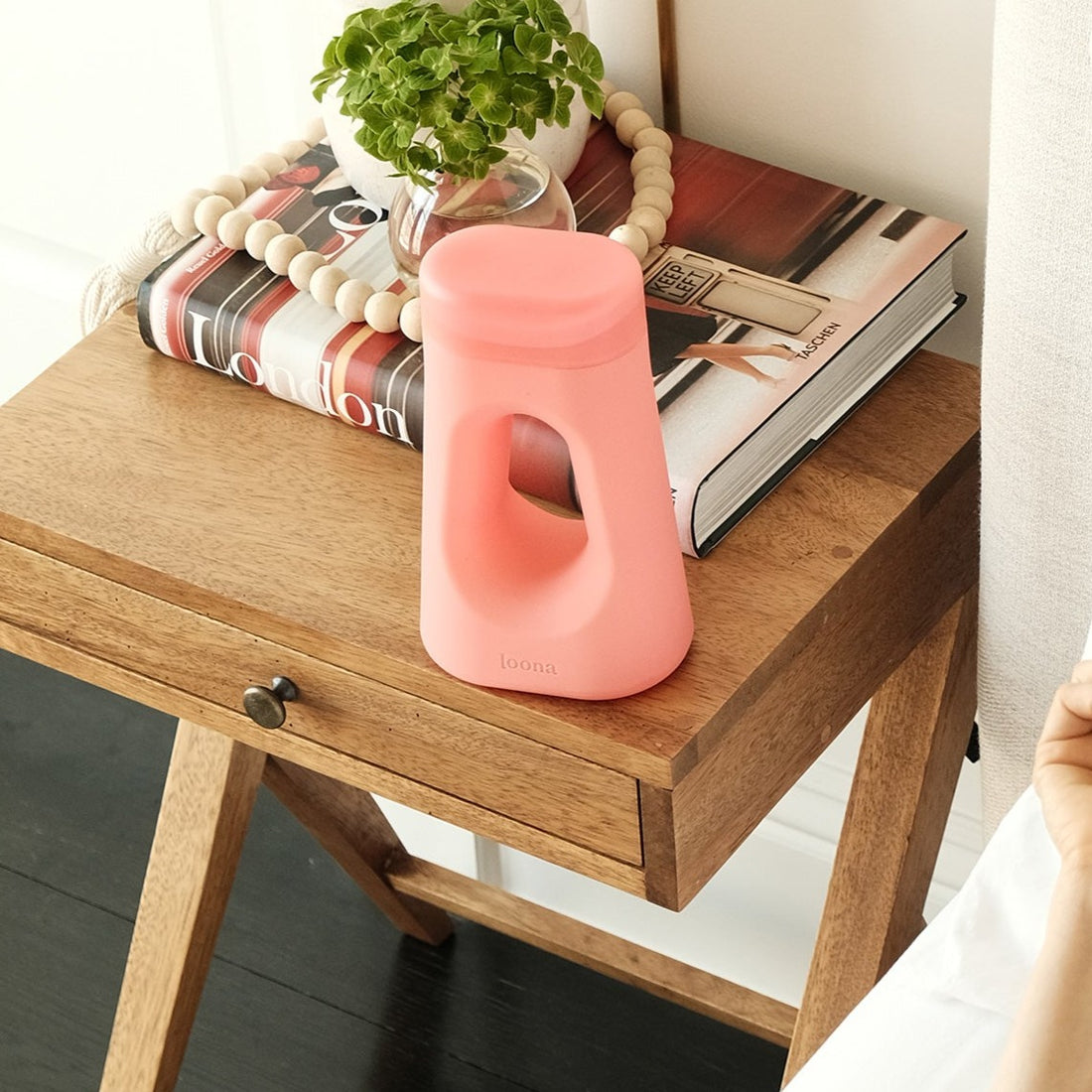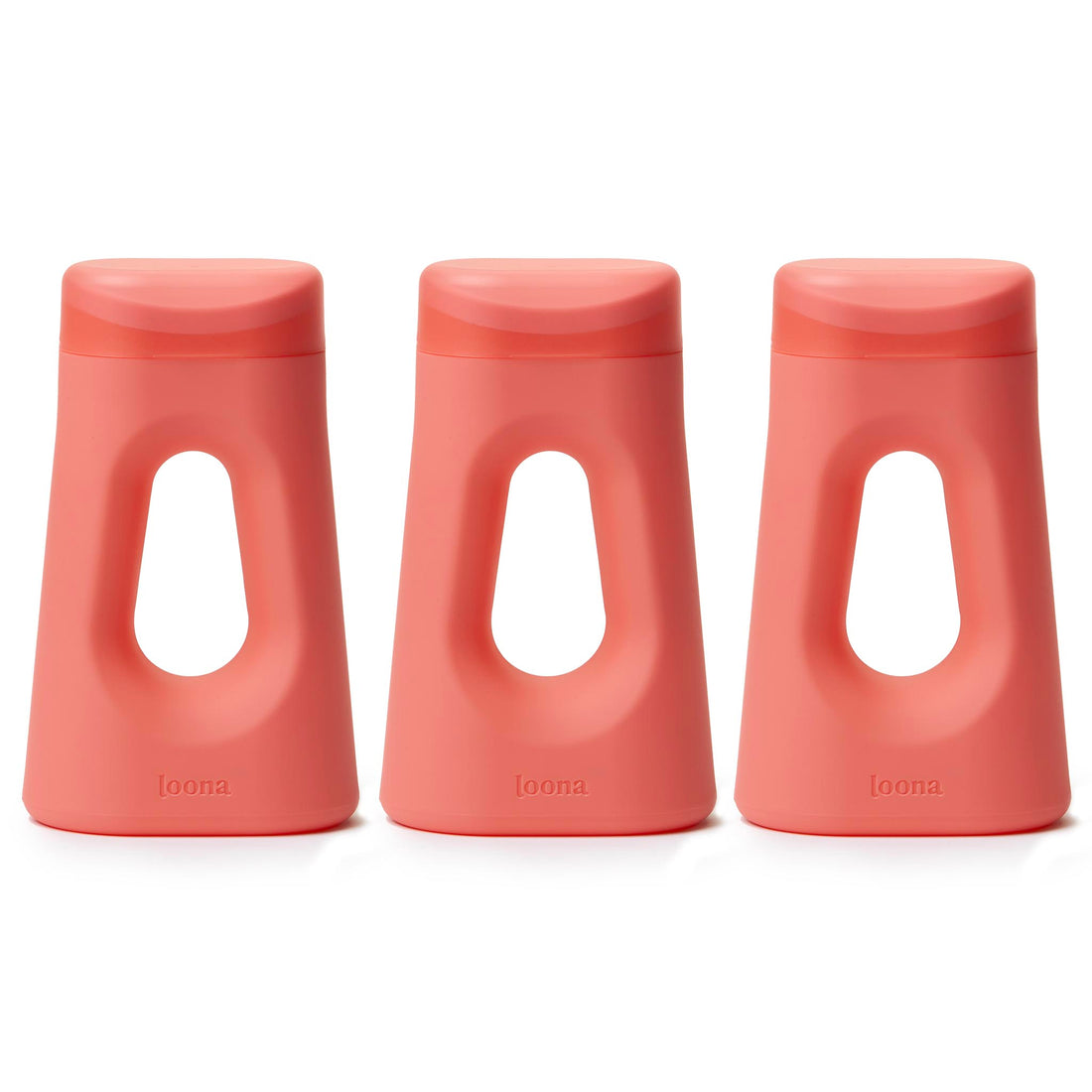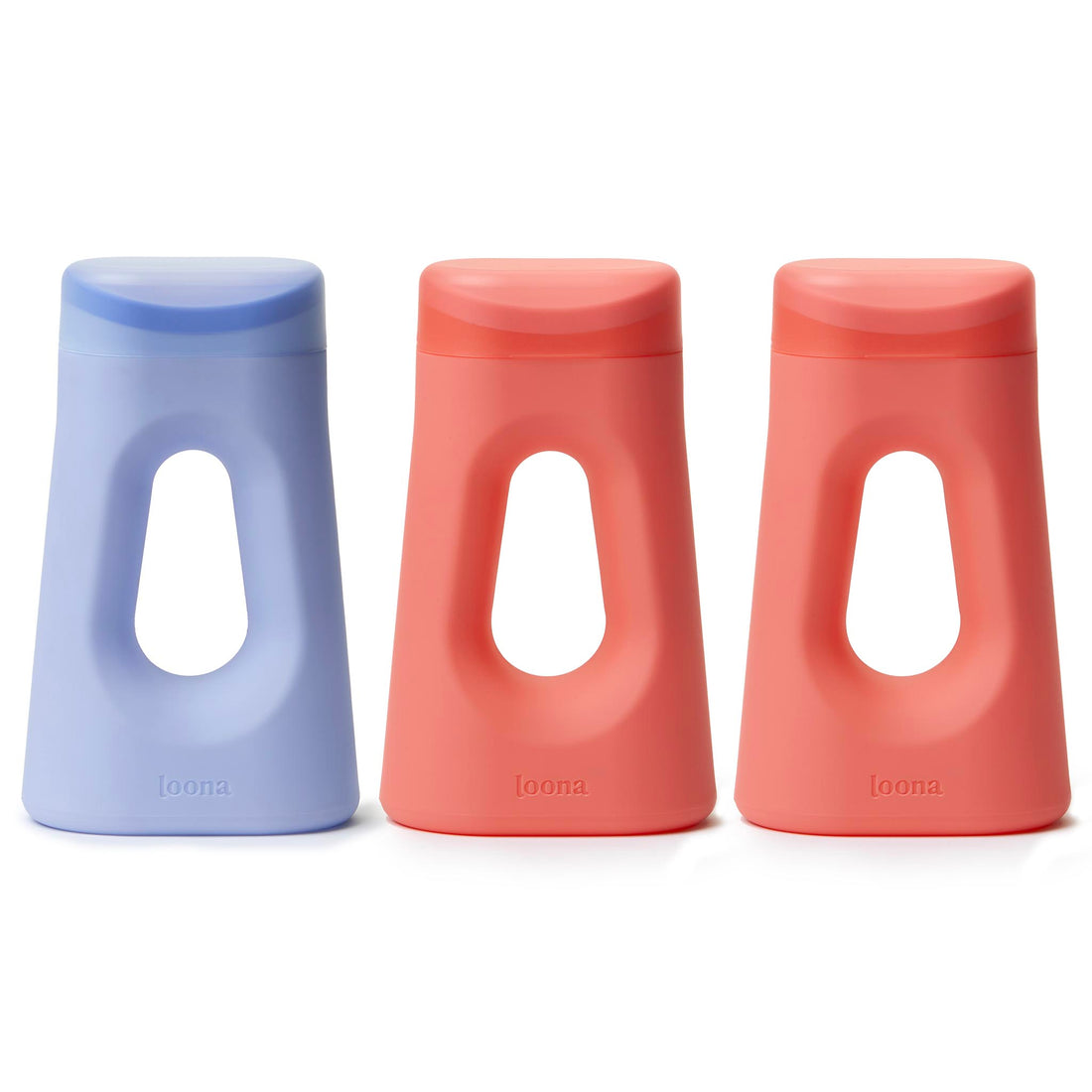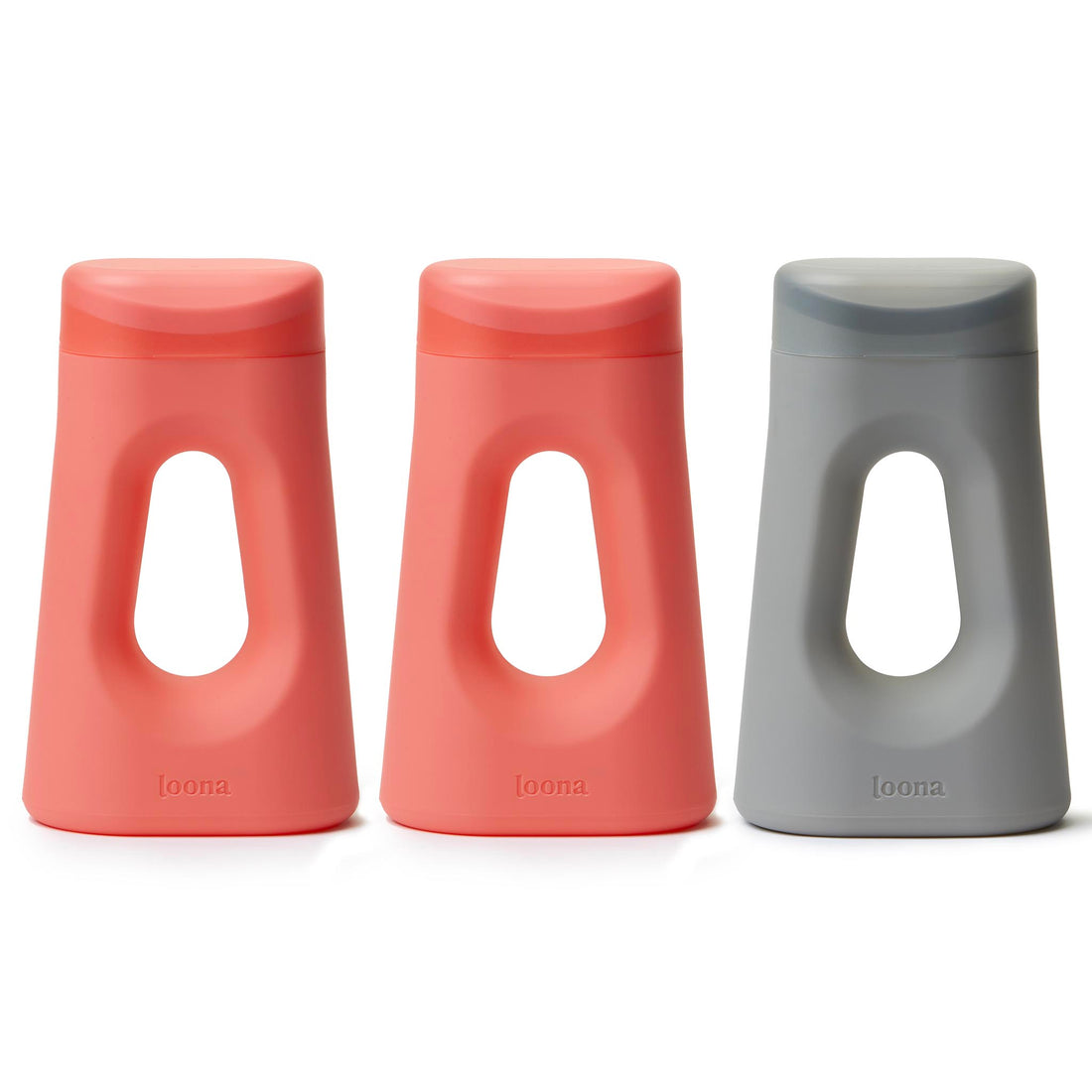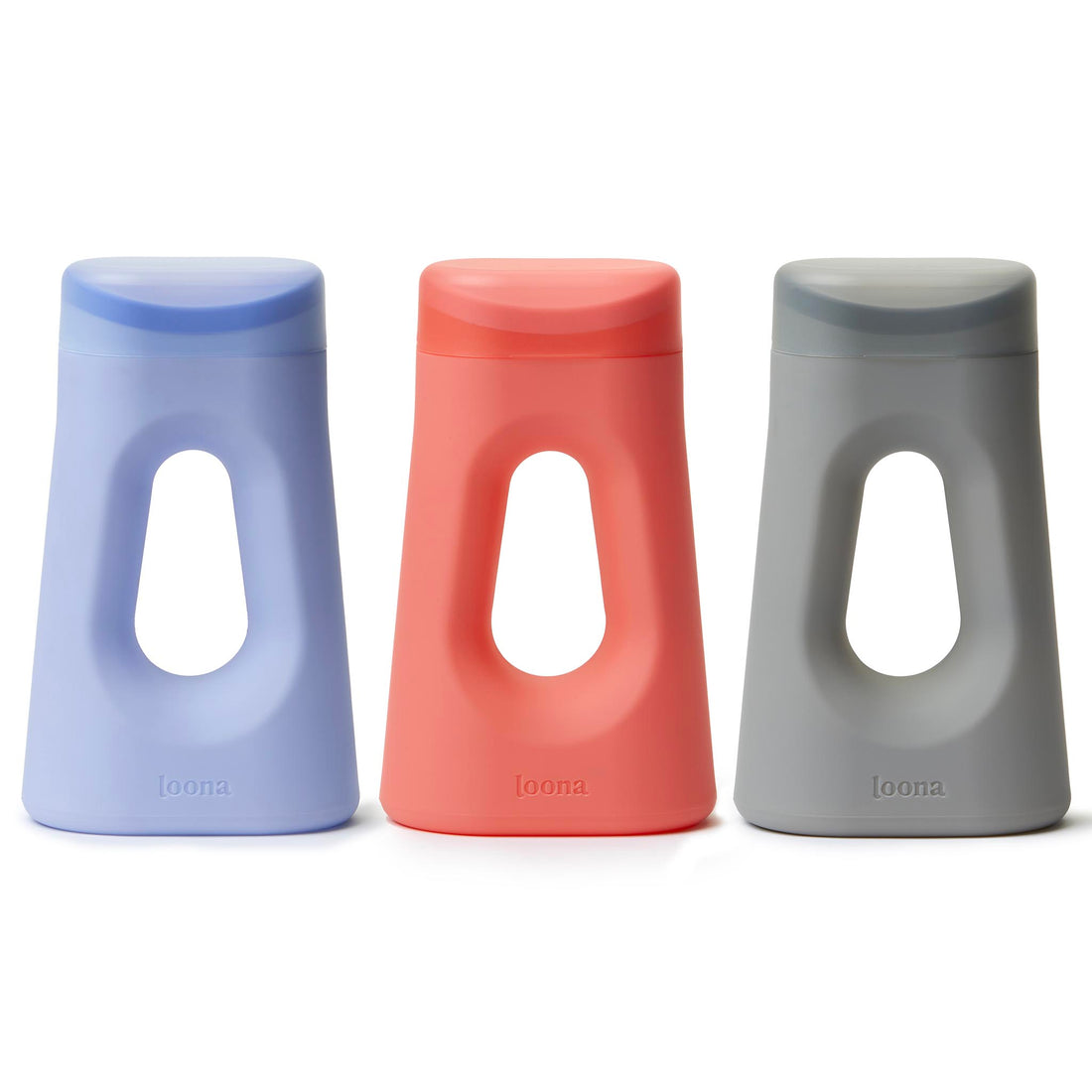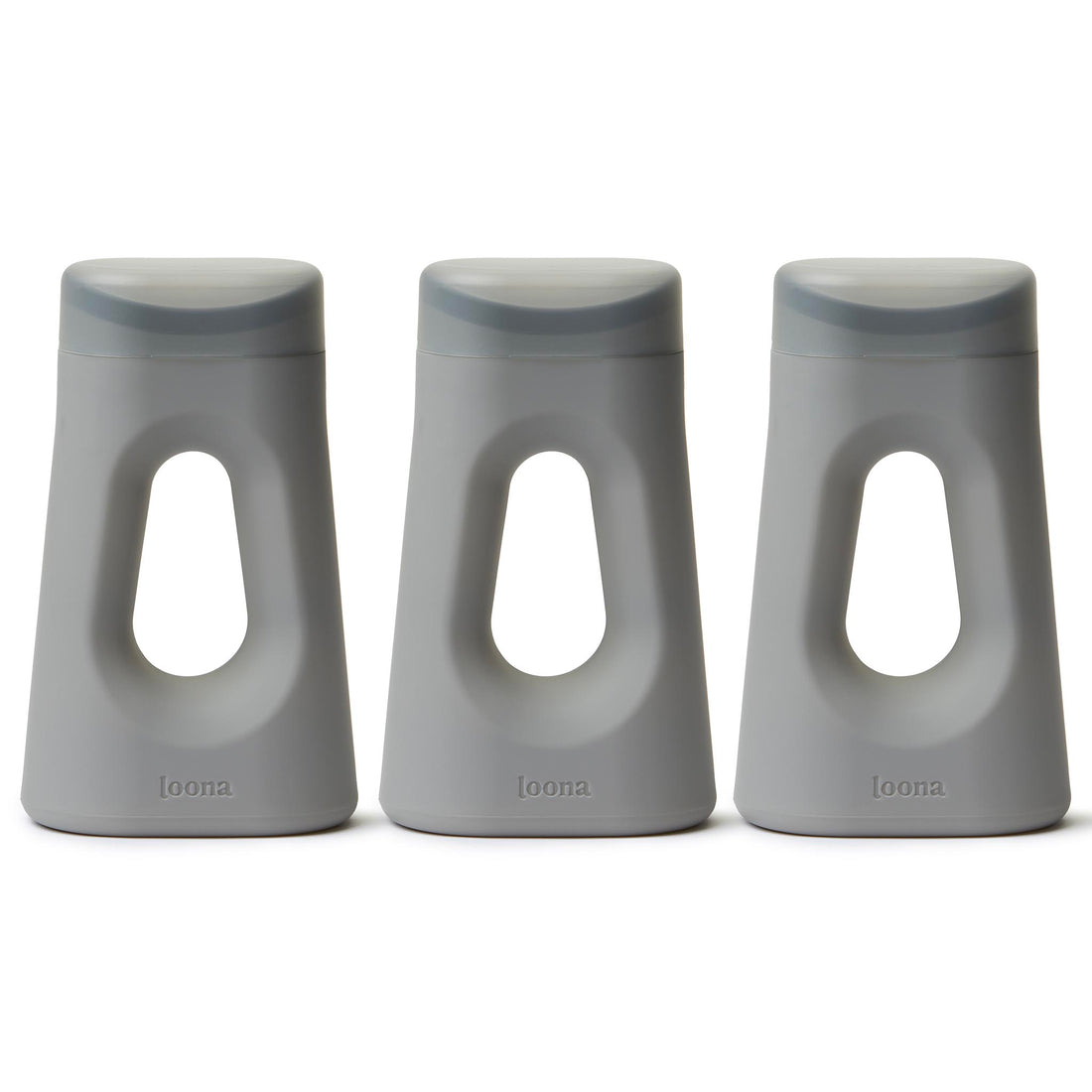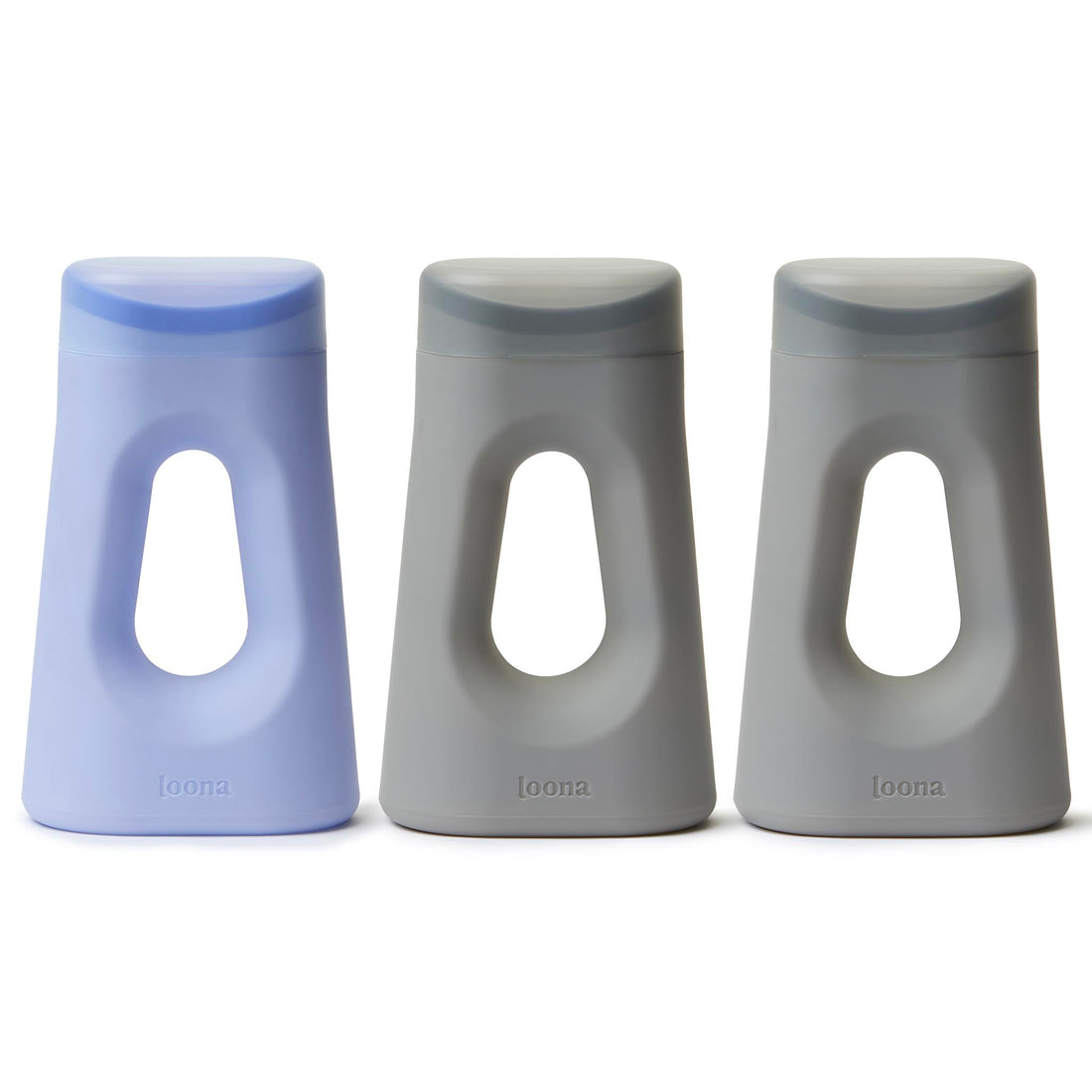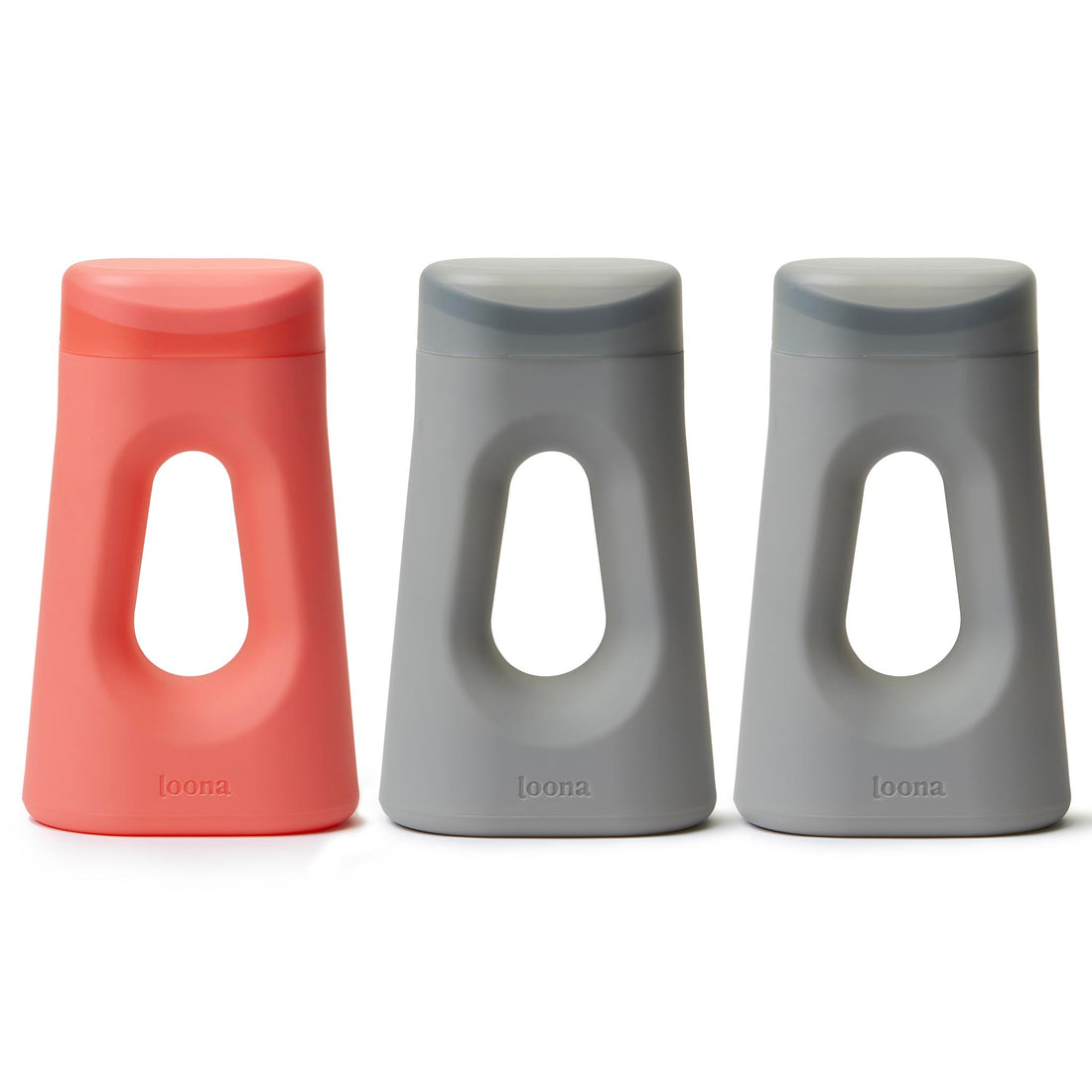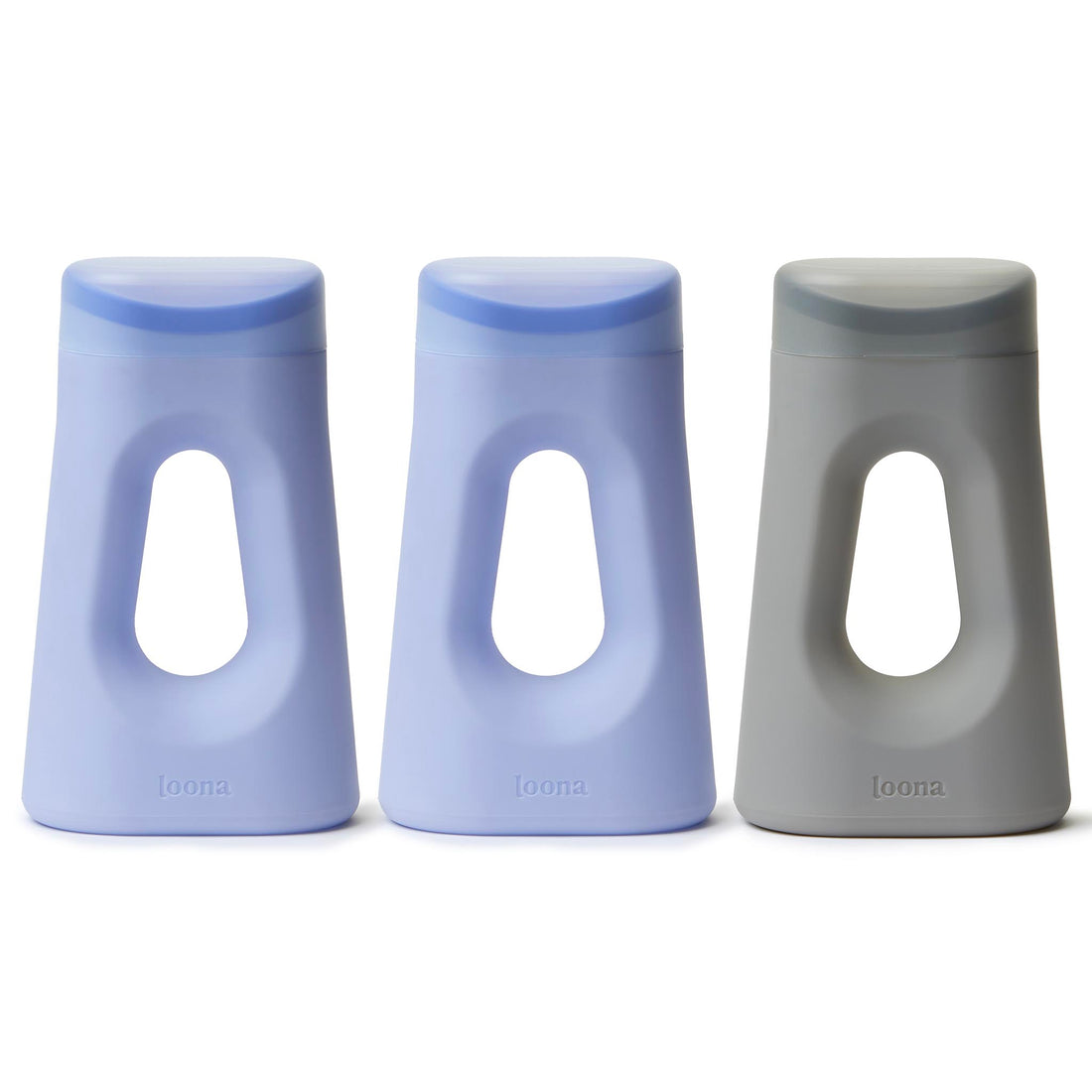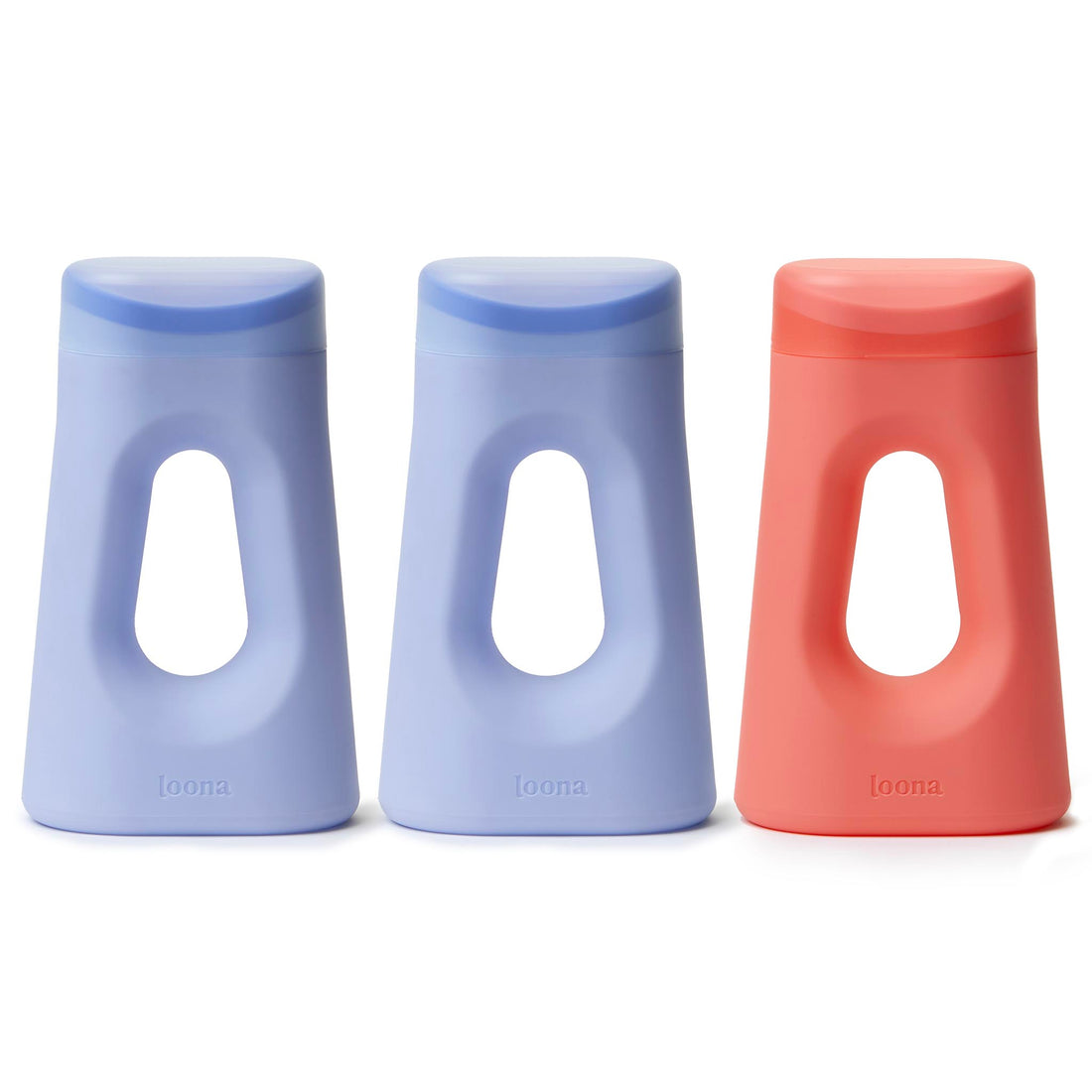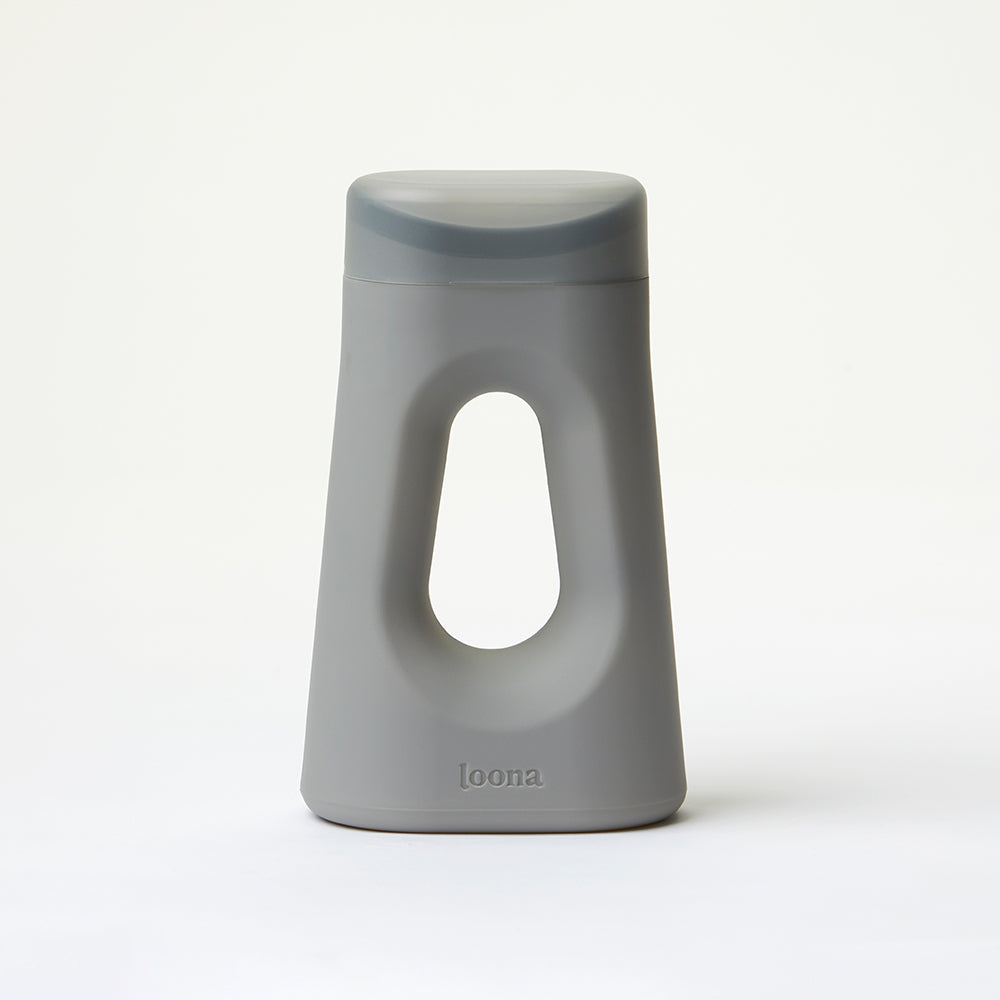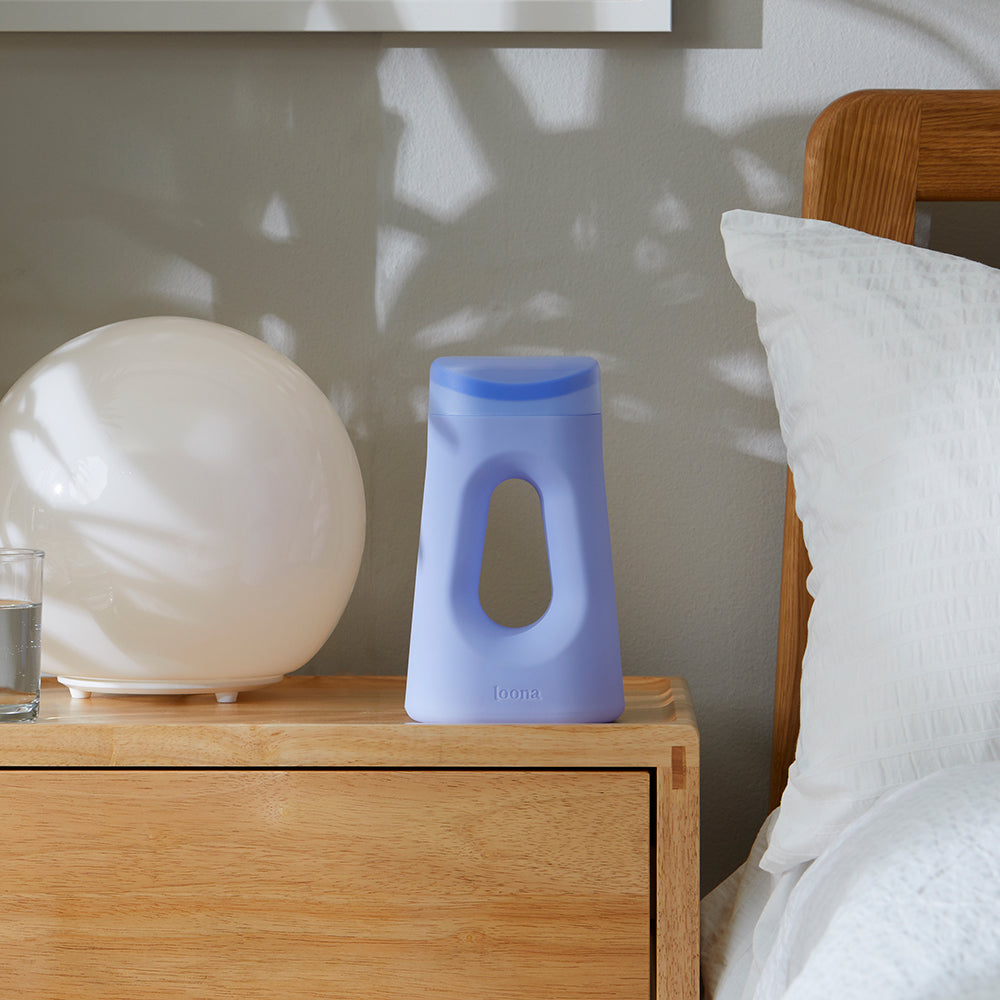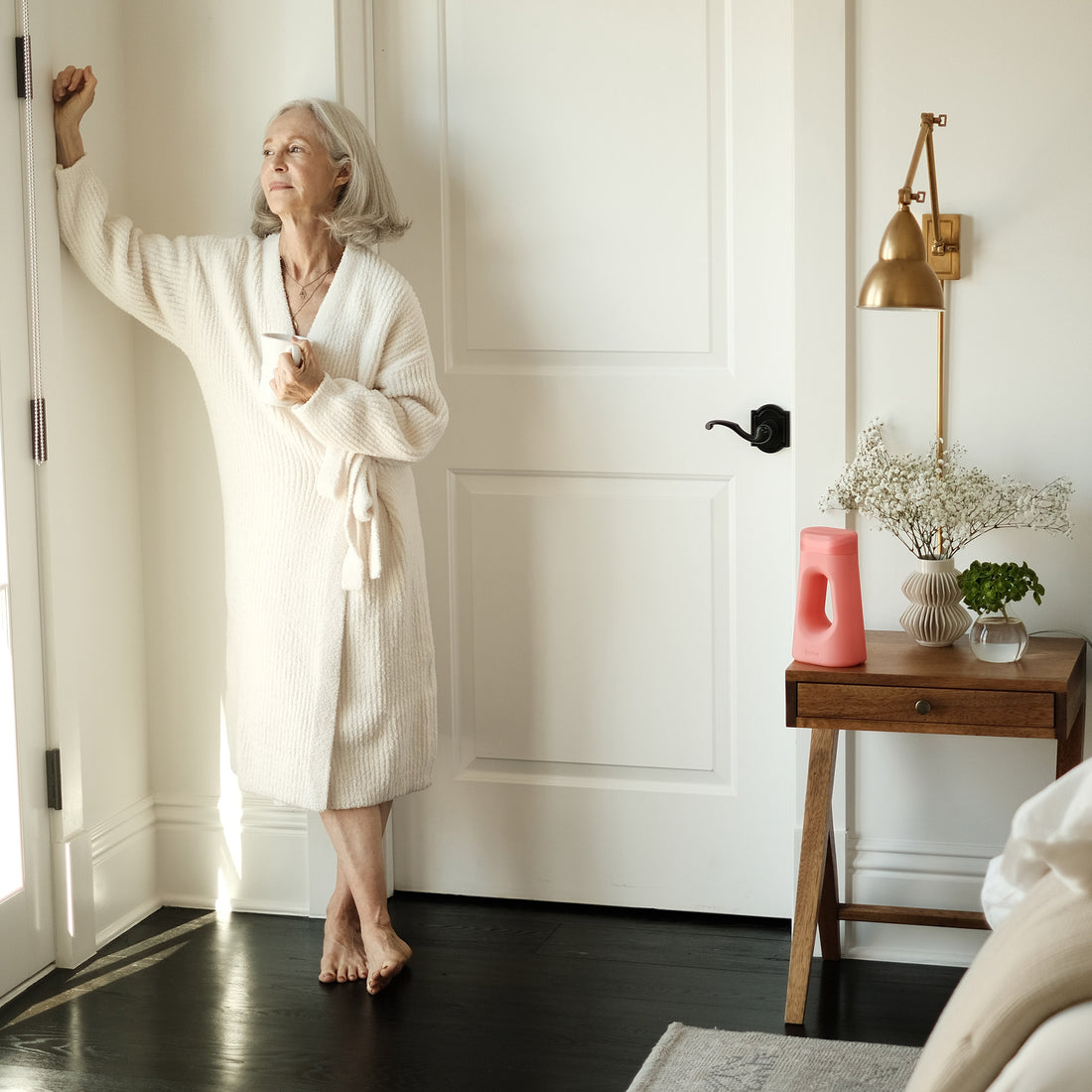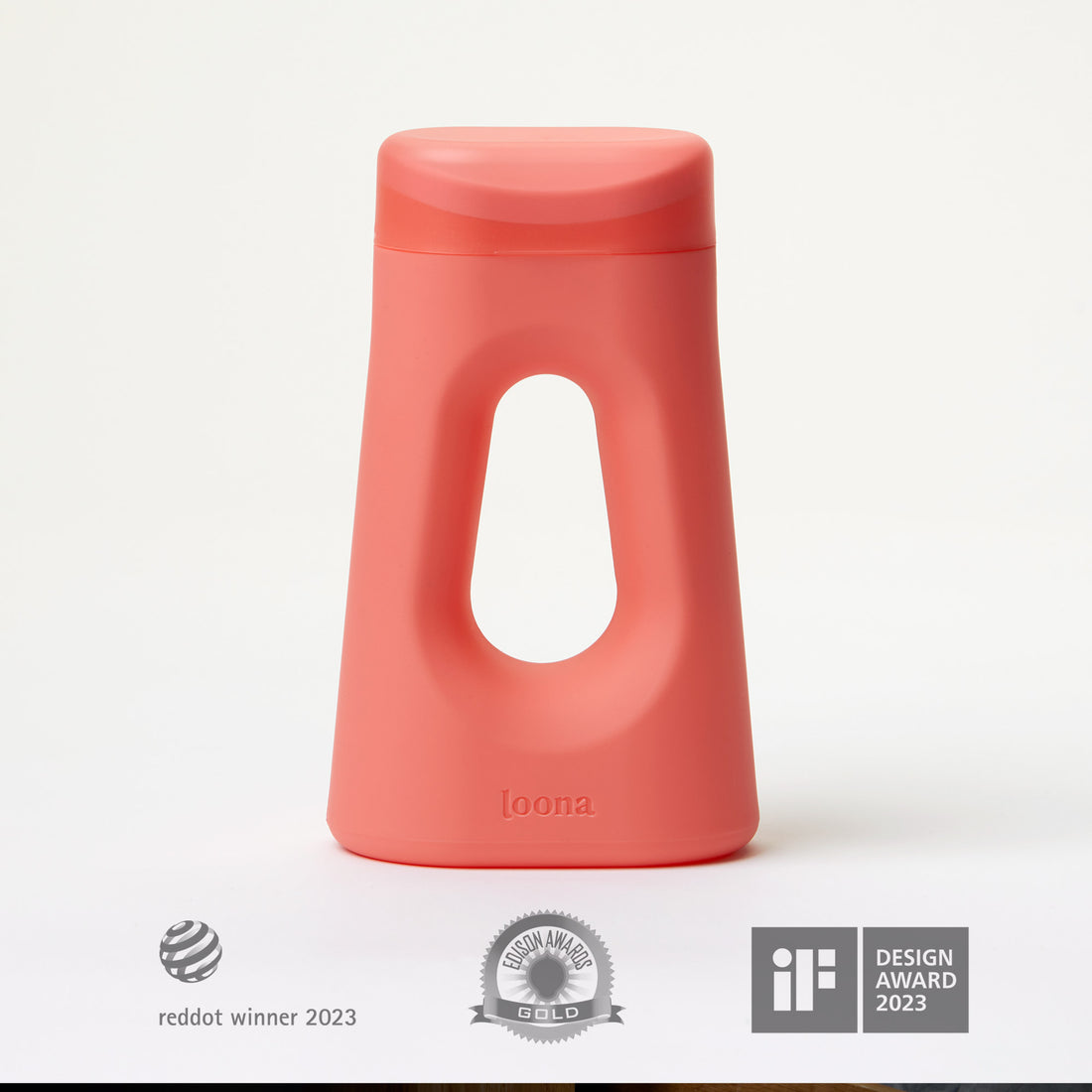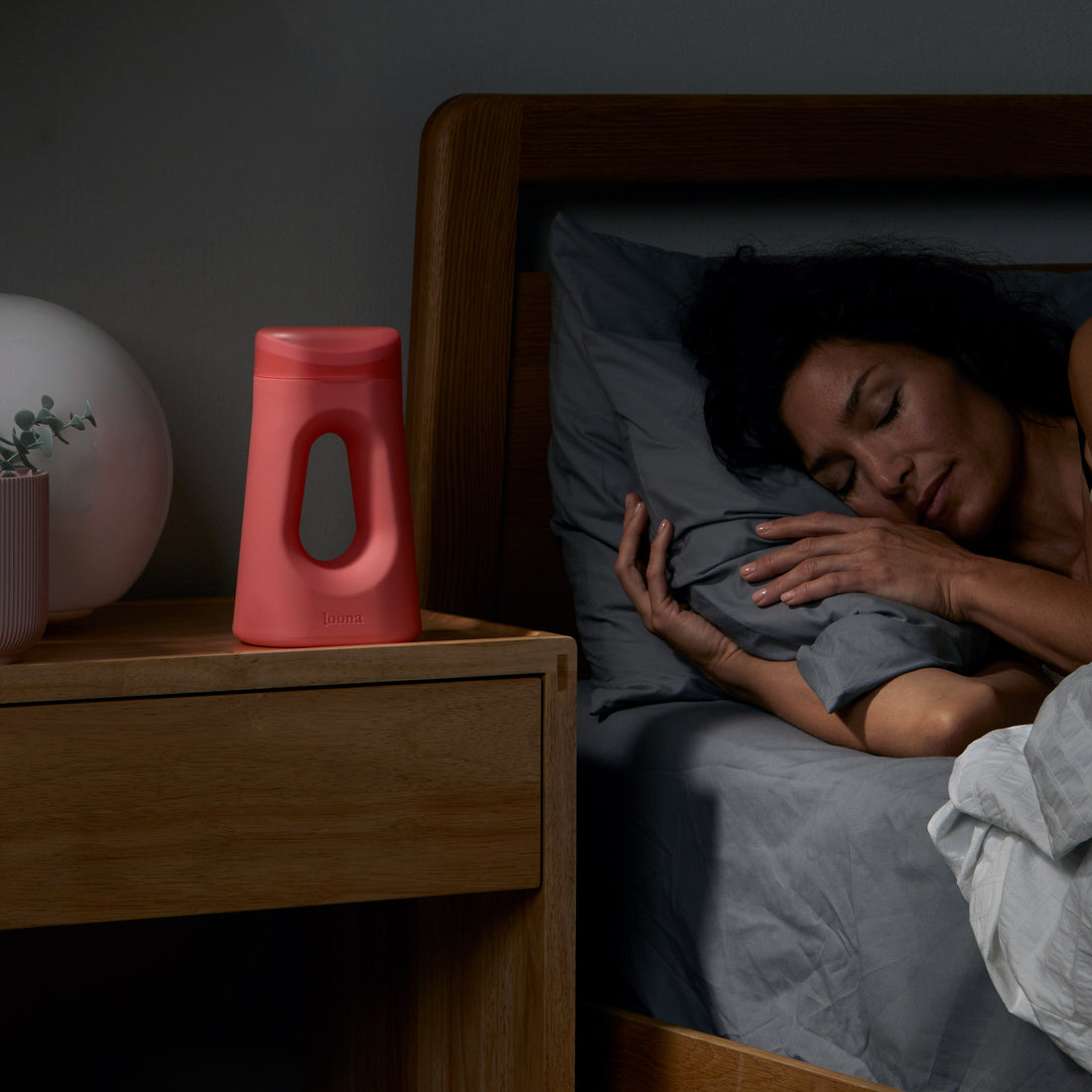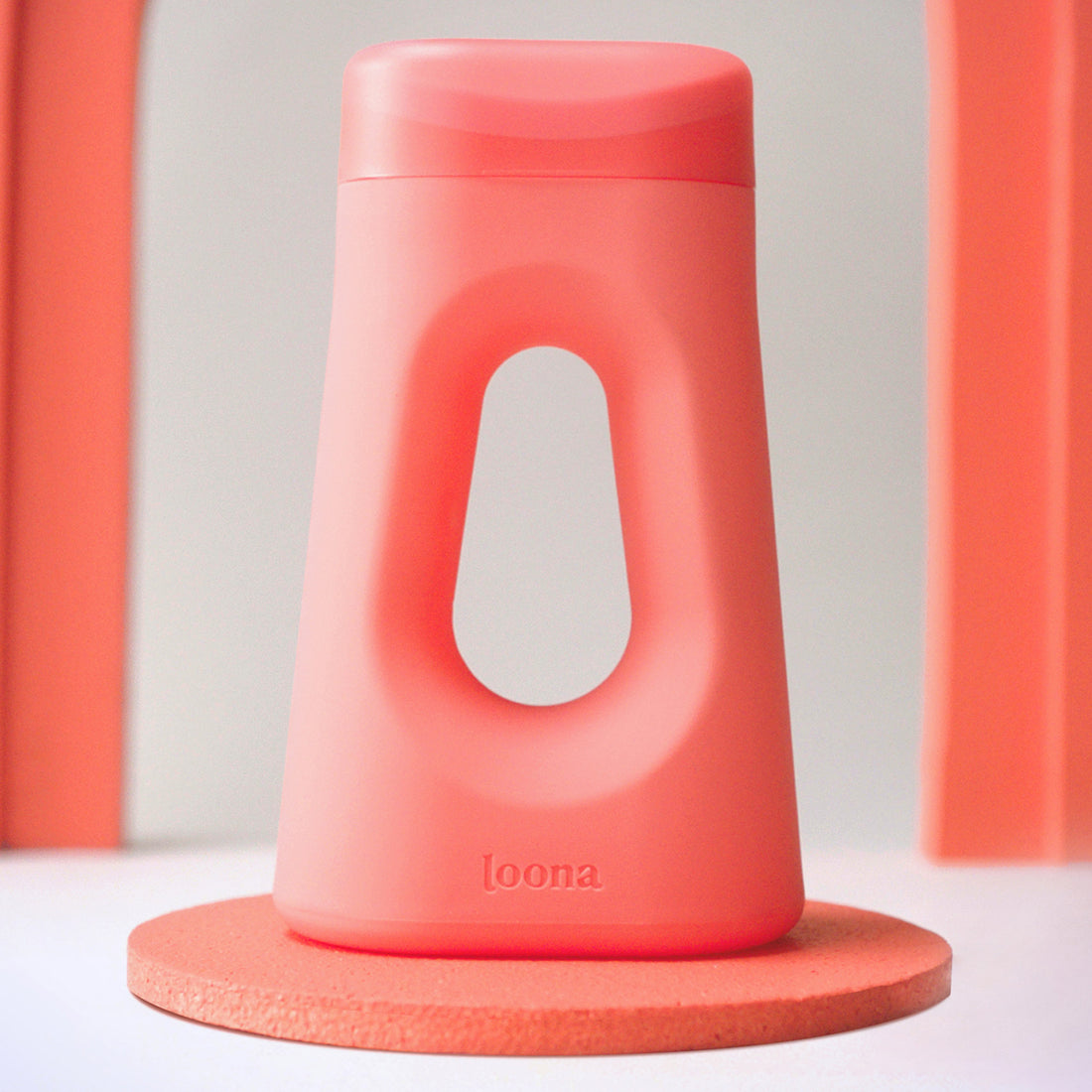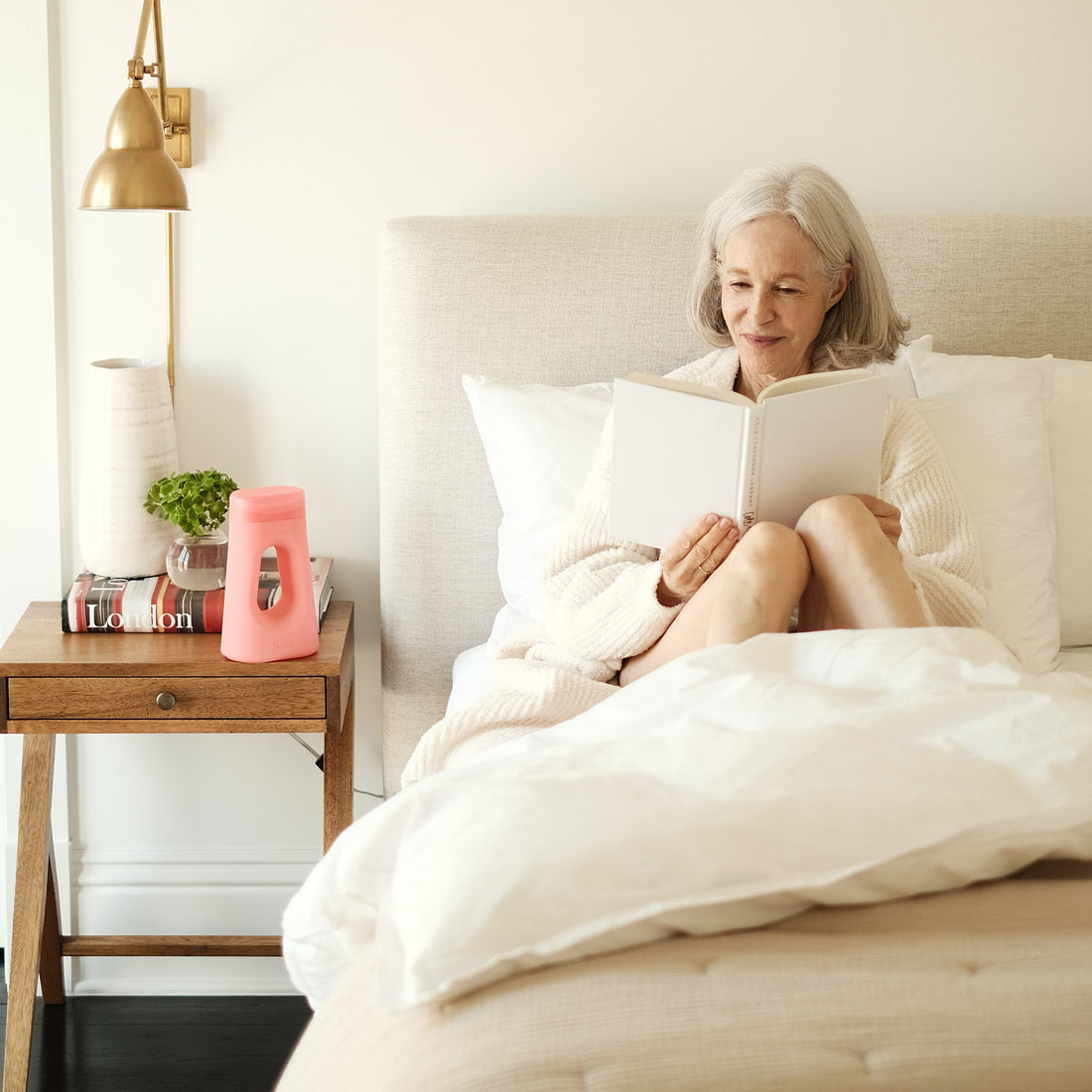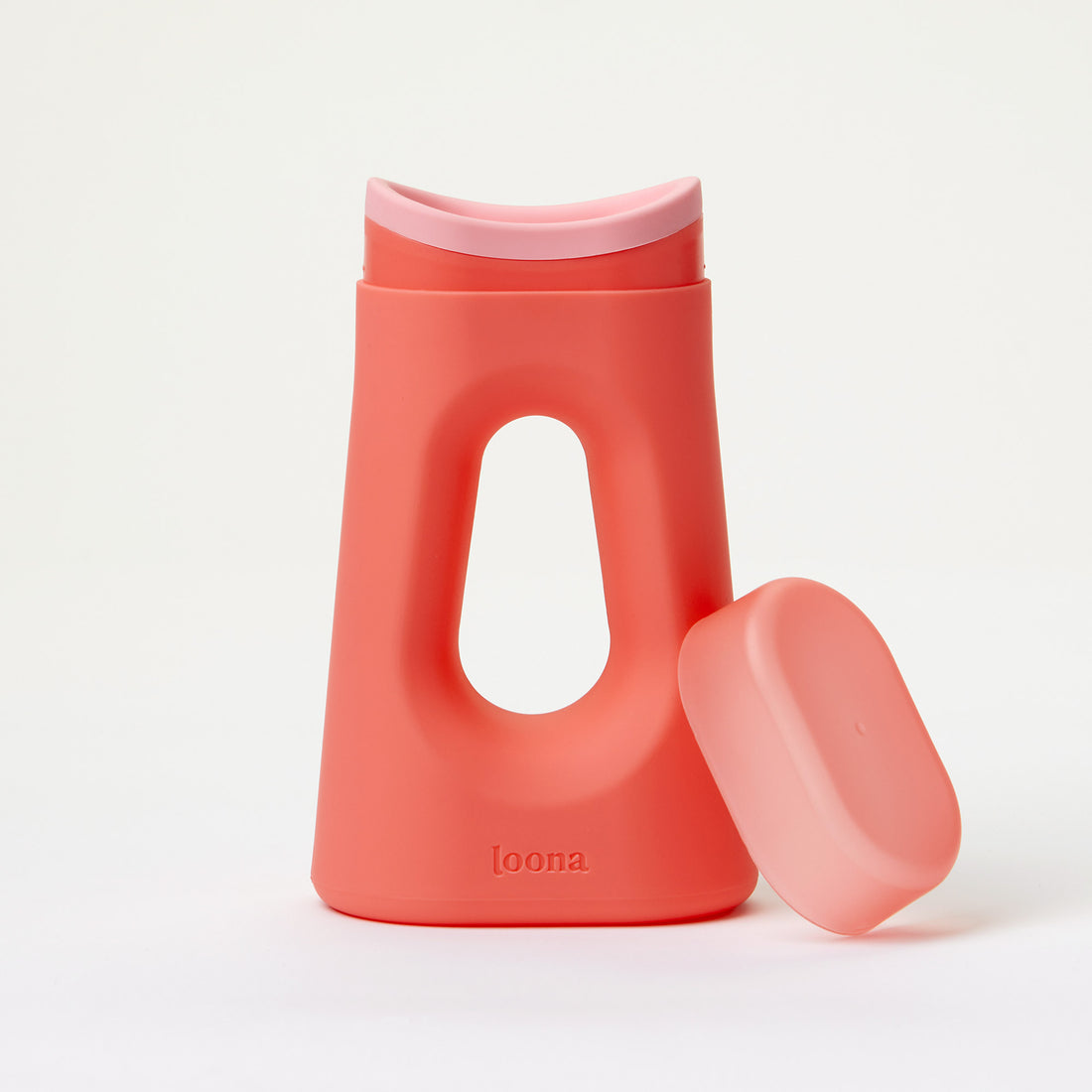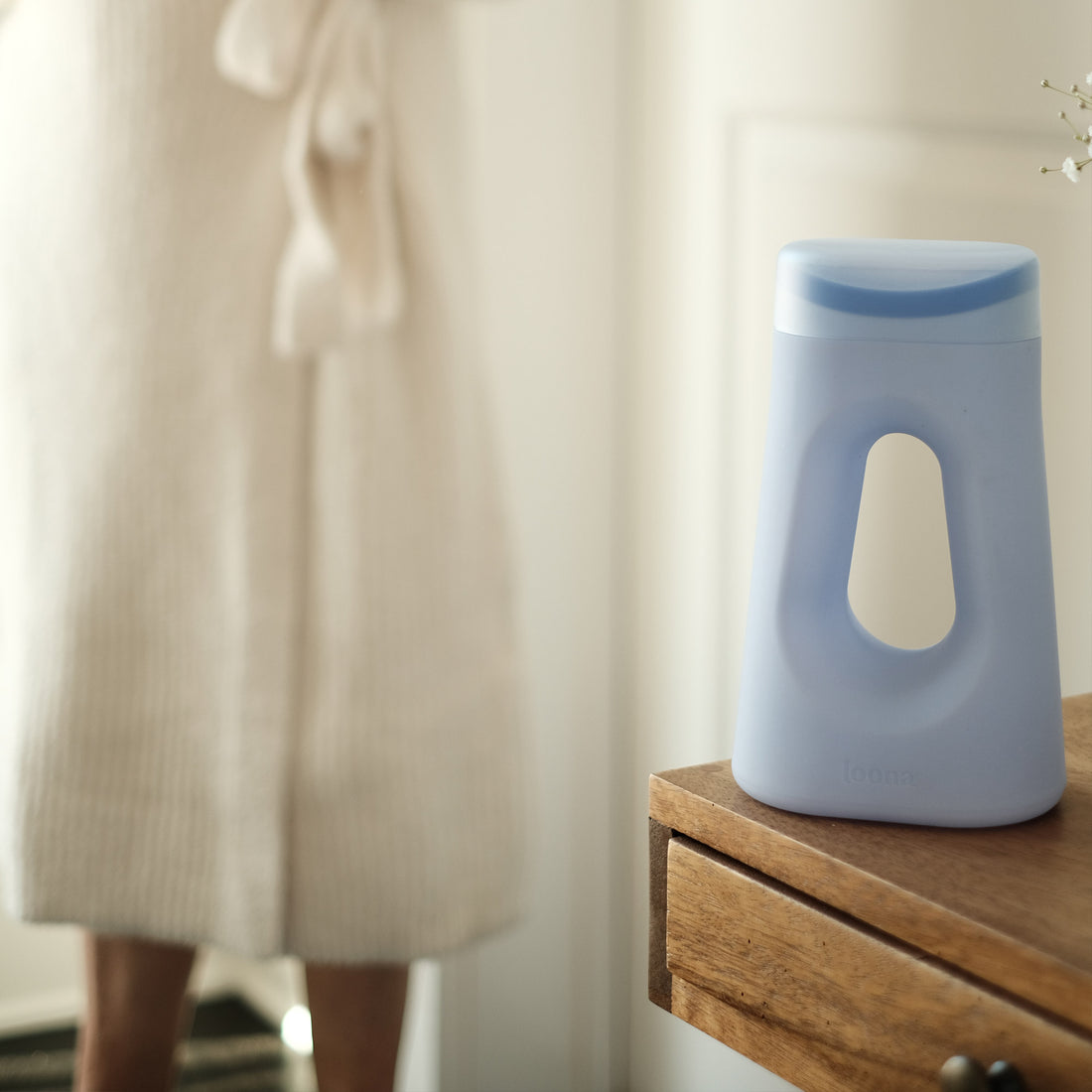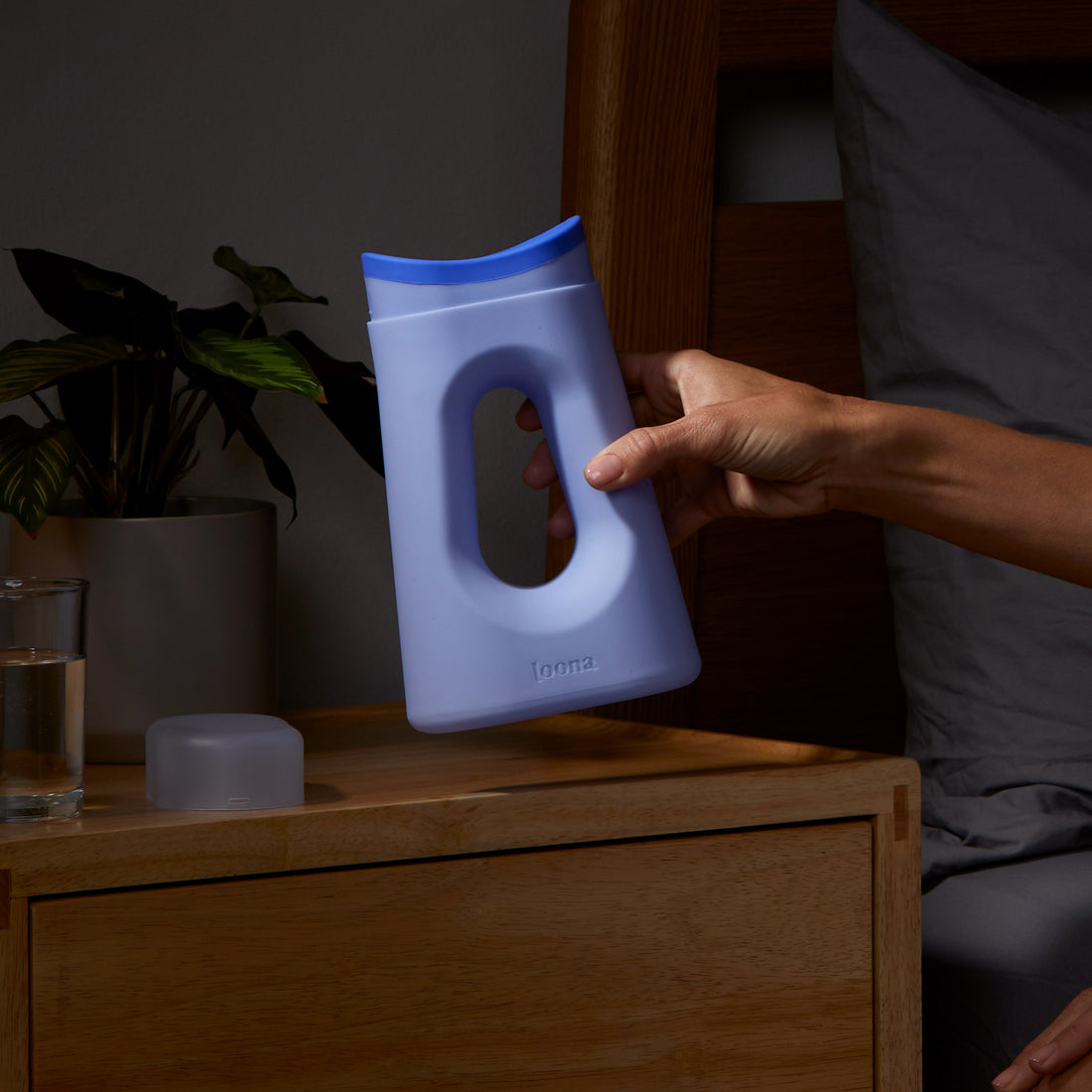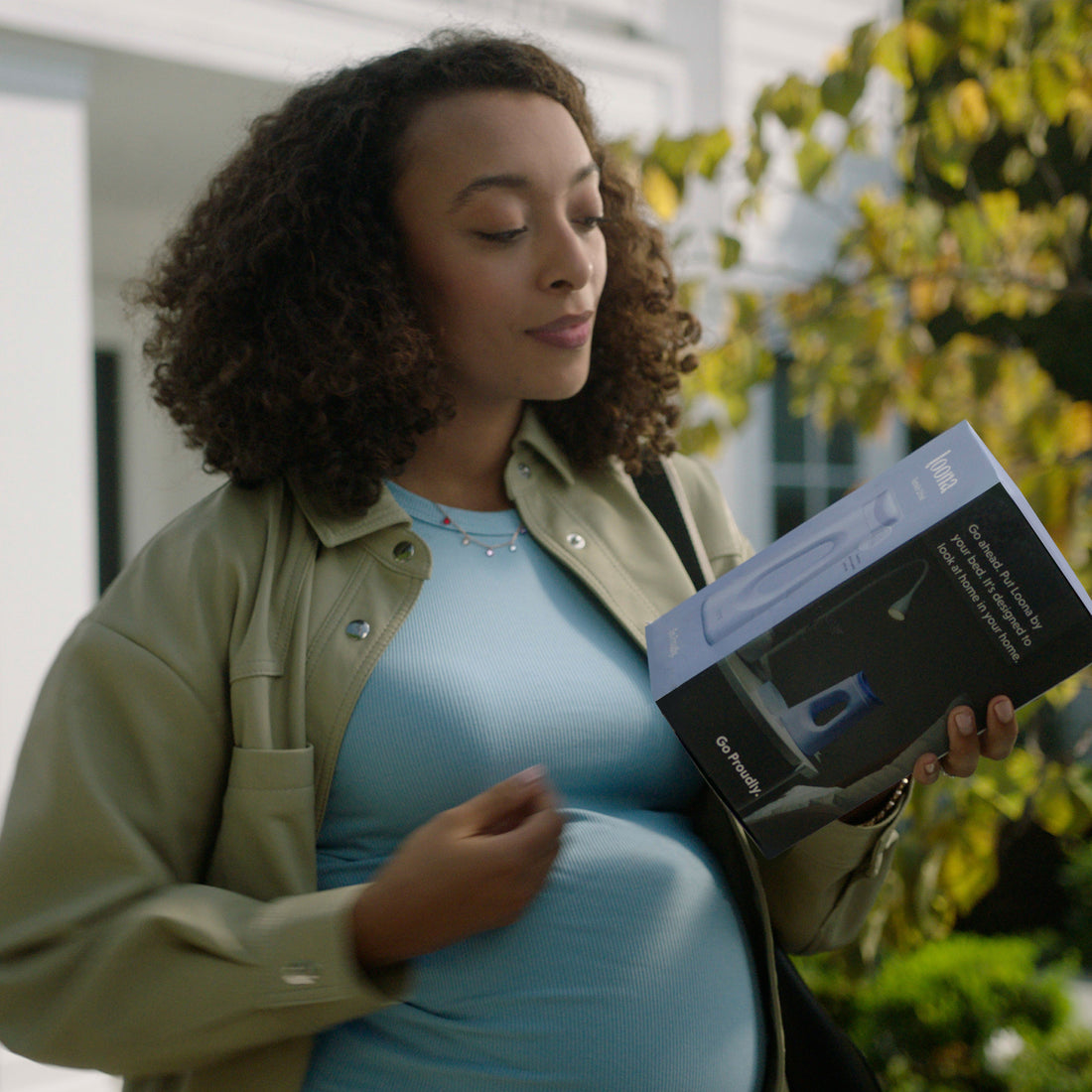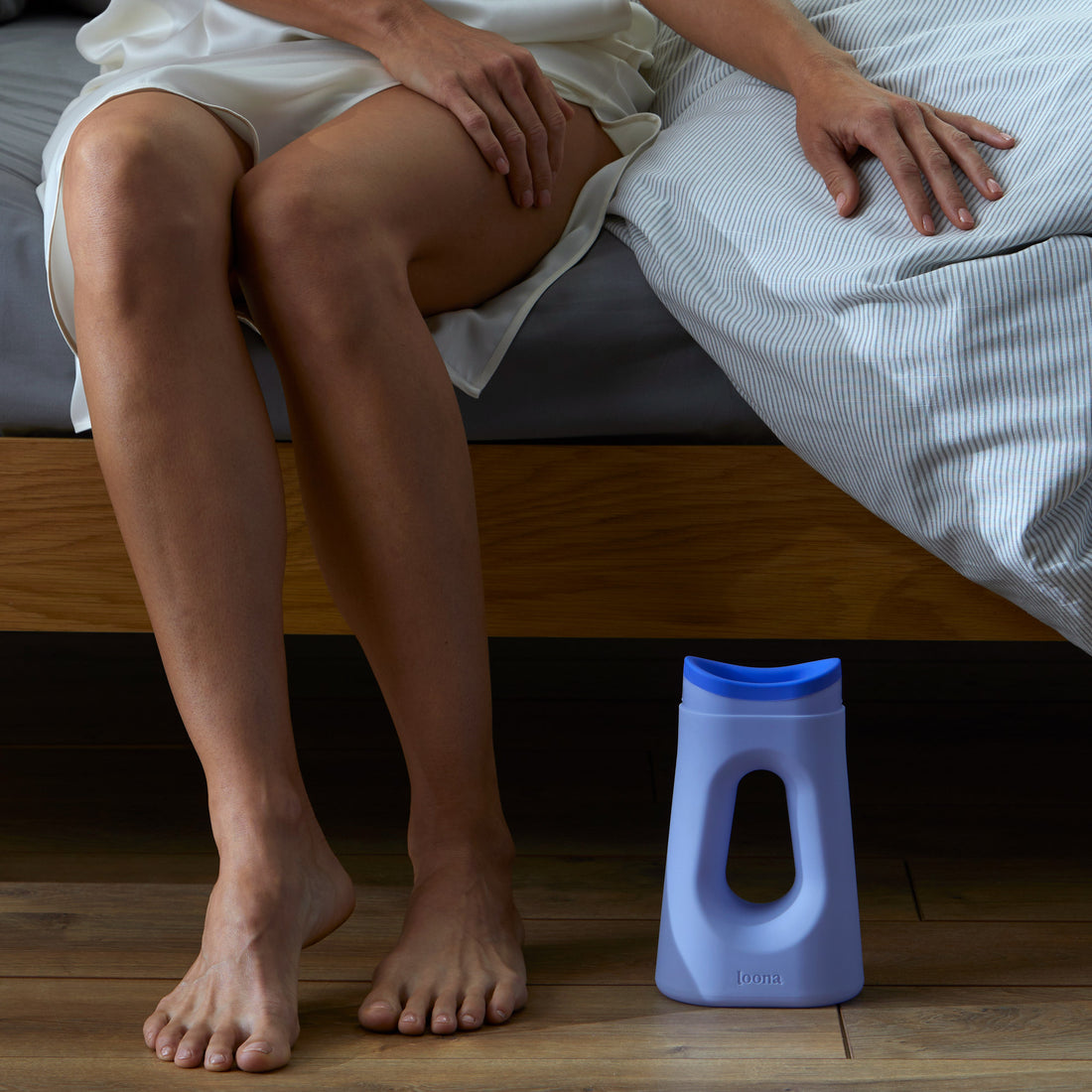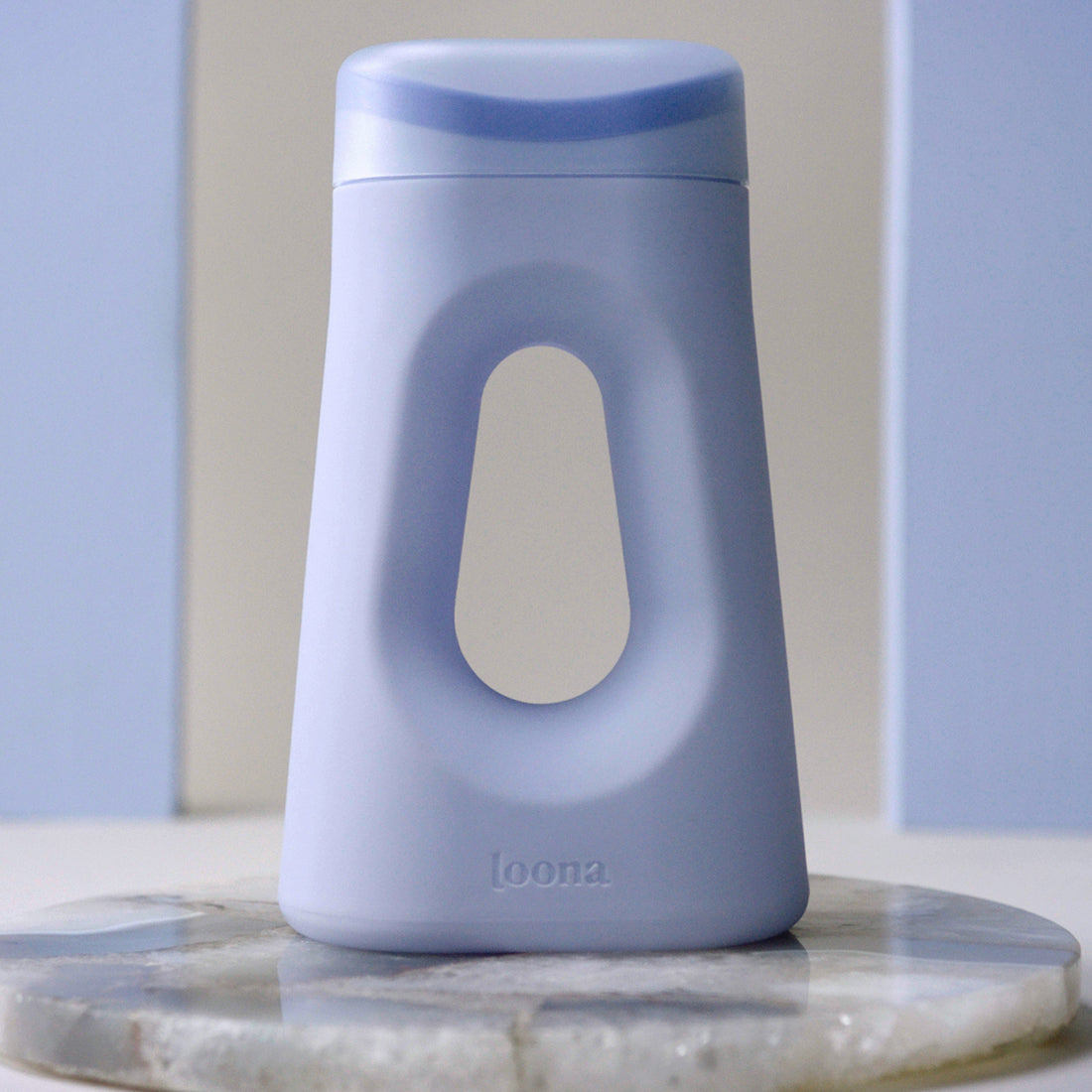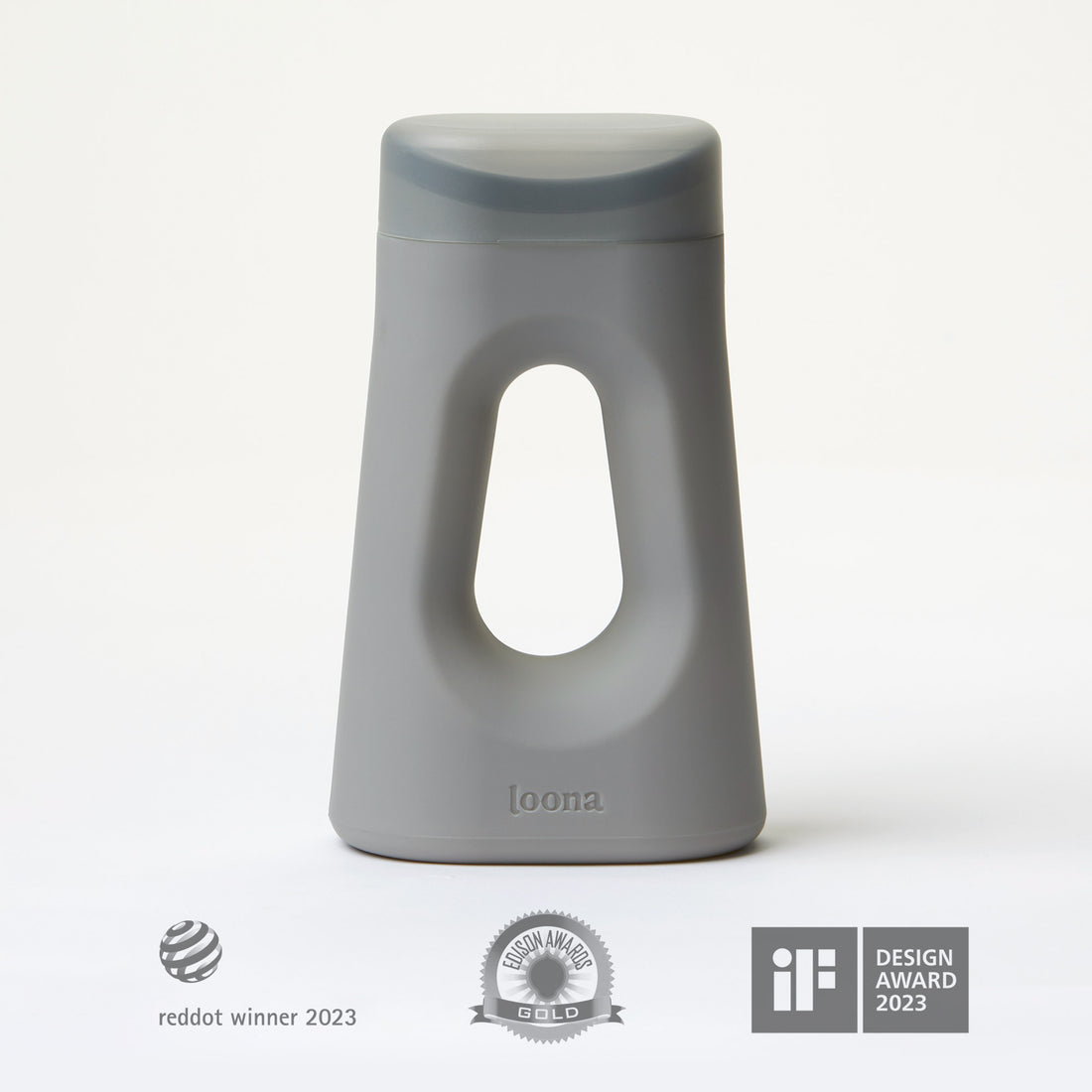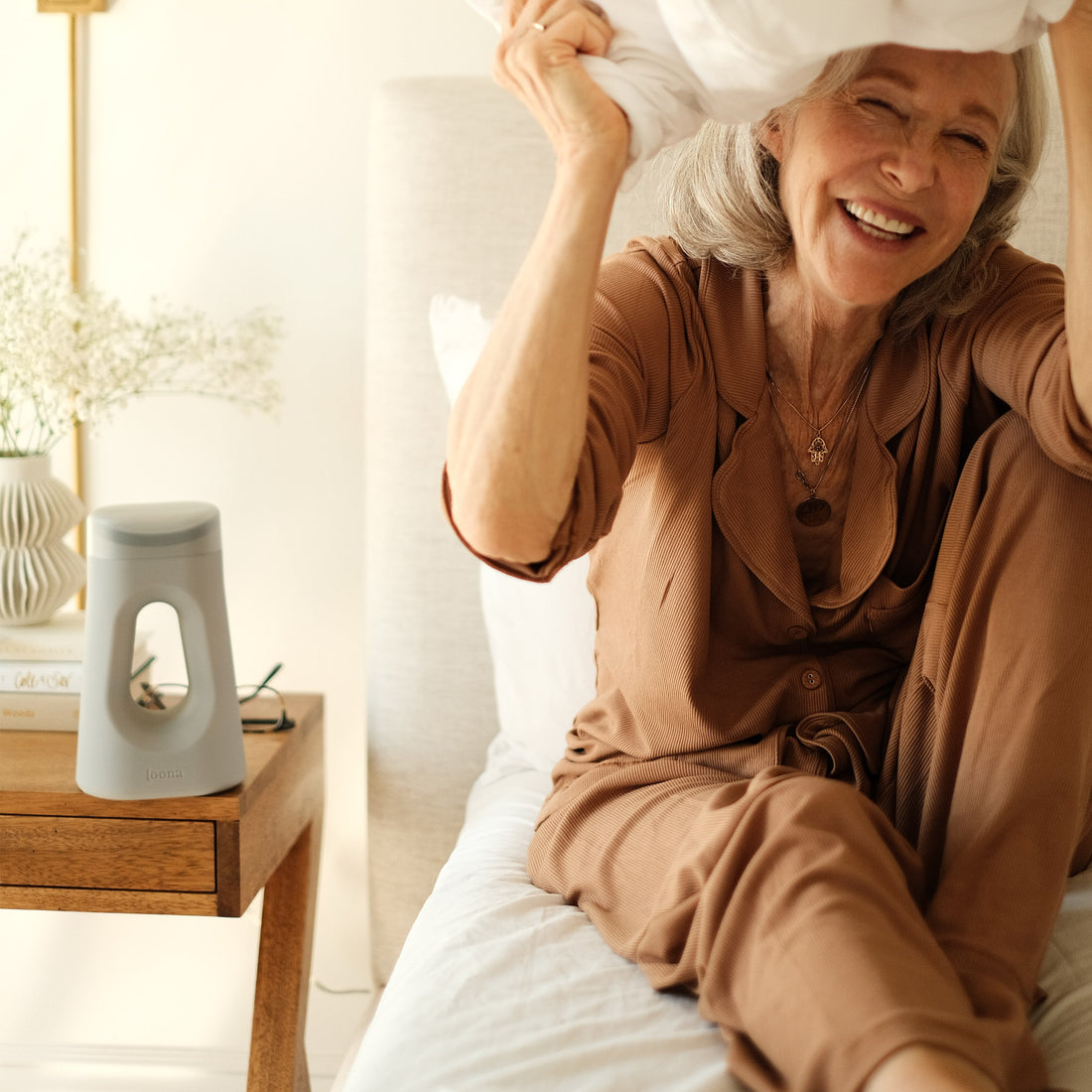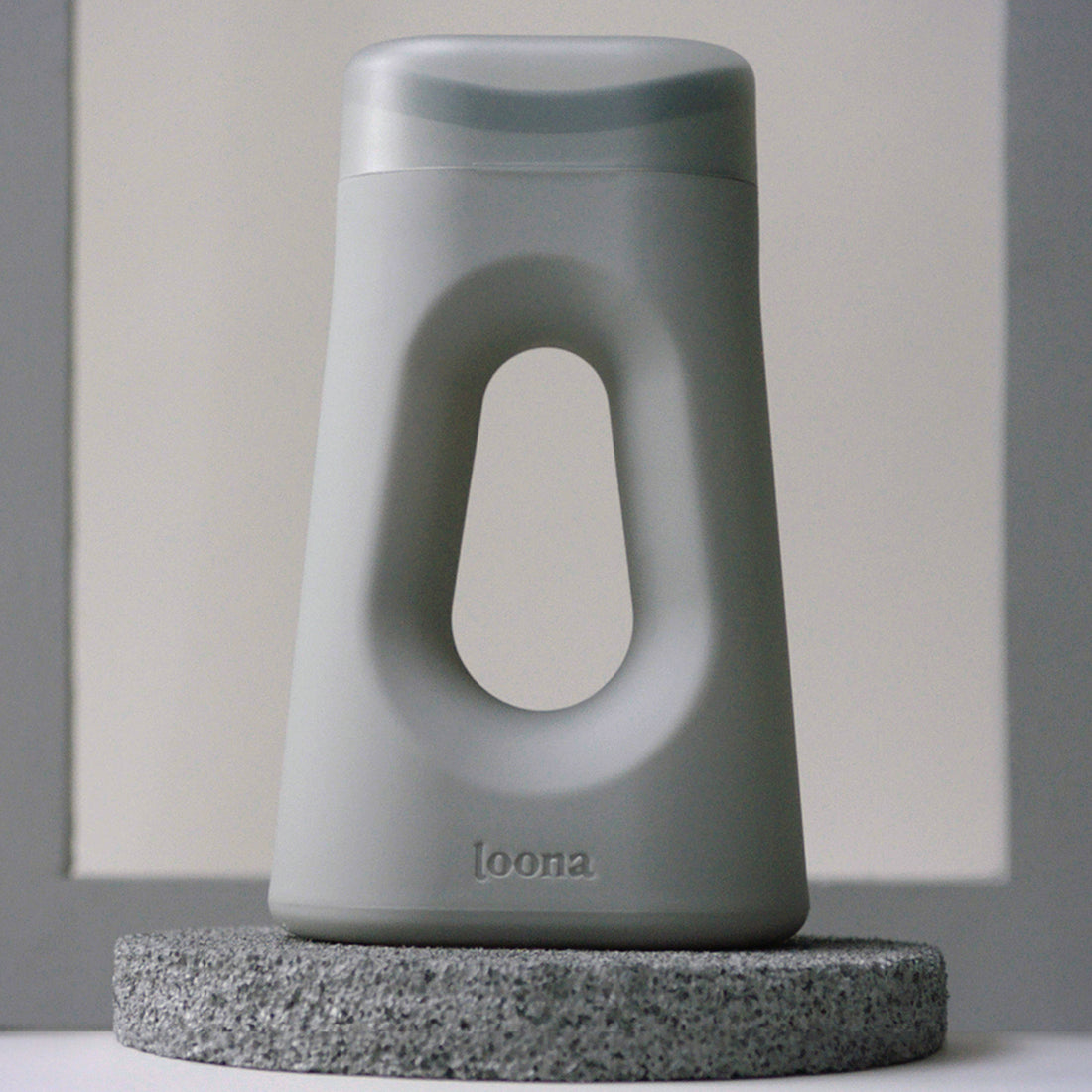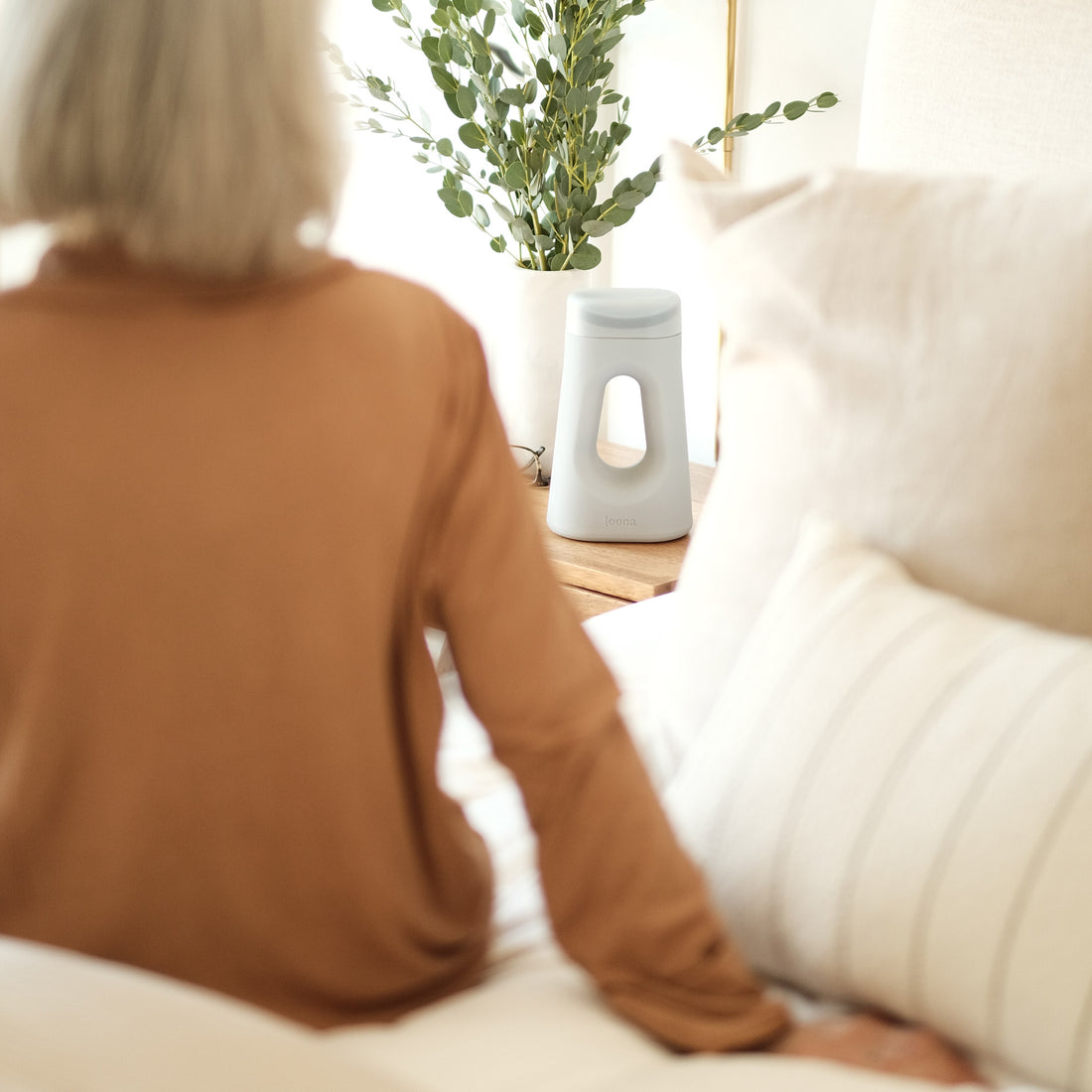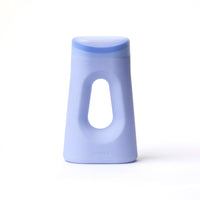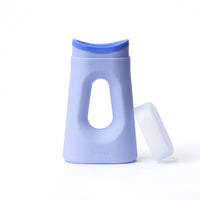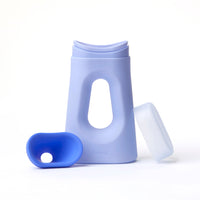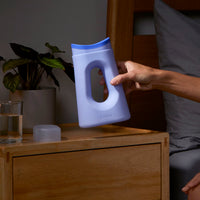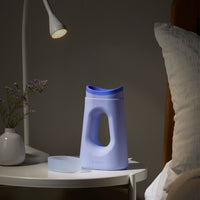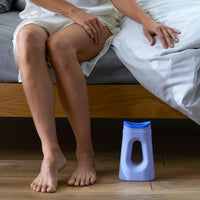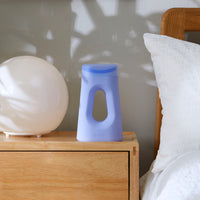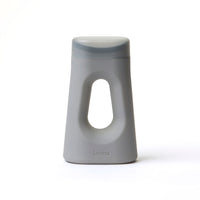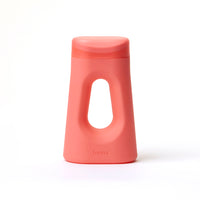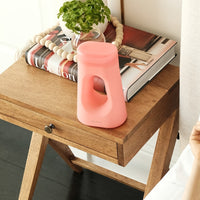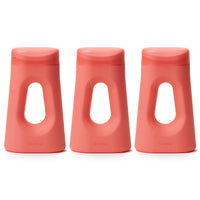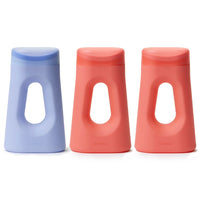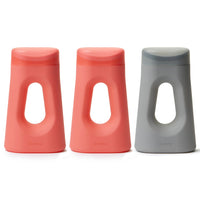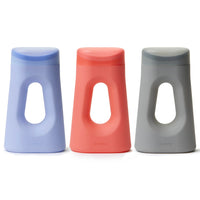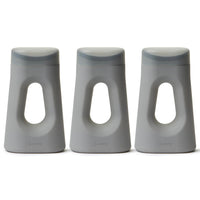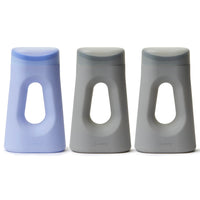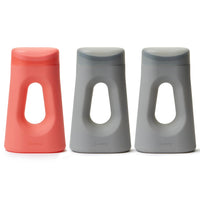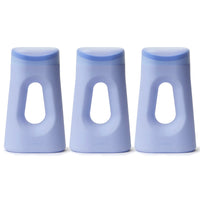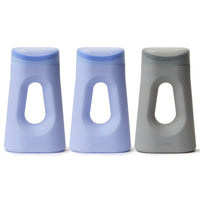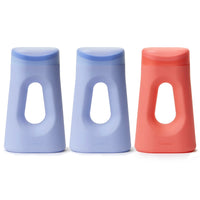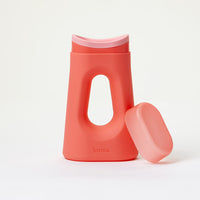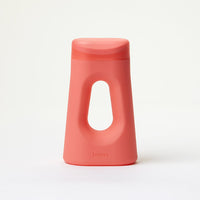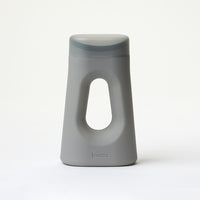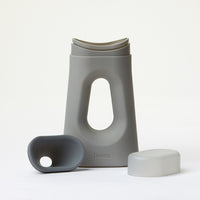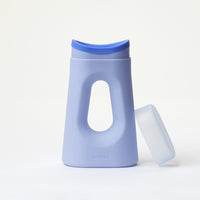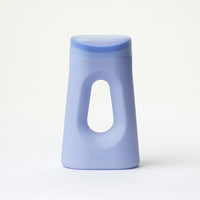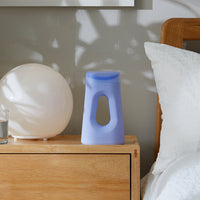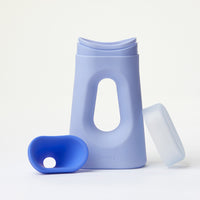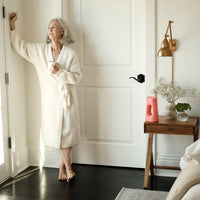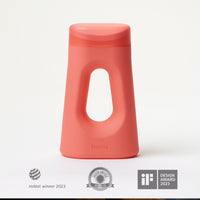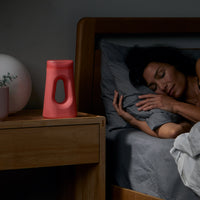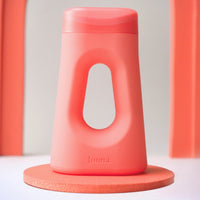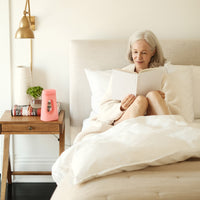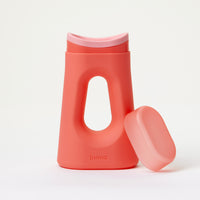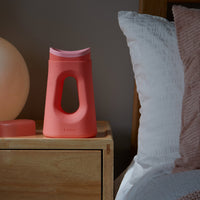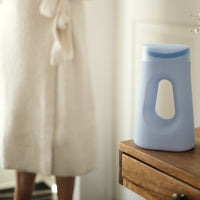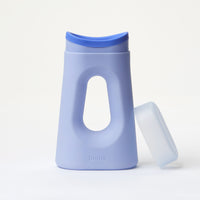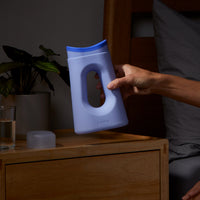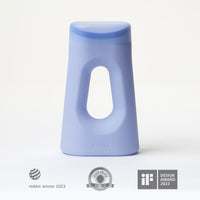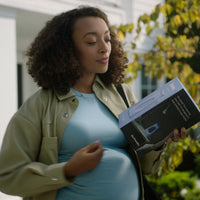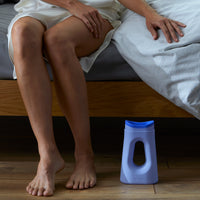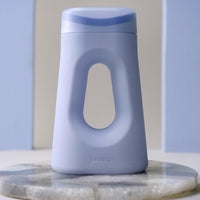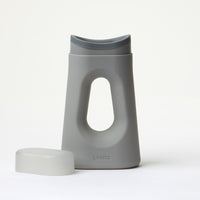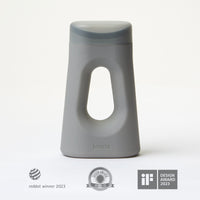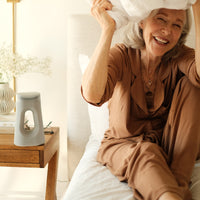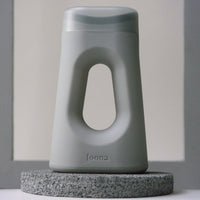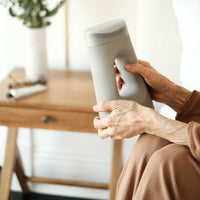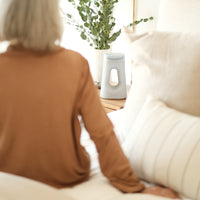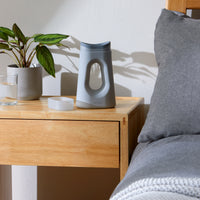 You're Saving
$15.26
with the
2-Pack
!
• Comfortable Contours - Fits you just right
• Snap-Close Lid - Keeps liquid contained
• Easy Hold Handle - Hold it your way

FSA AND HSA ELIGIBLE - check with your benefit coordinator to confirm. 
Meet Loona, your personal bedside urinal. Loona is designed for anyone with female anatomy. It's perfect for nighttime urges, recovery after surgery or injuries, as well as travel and camping. Also called a urination device, female urinal, pee bottle, or bedside urinal.
New formal design patent, D990669

*Patent US 17/875,746 Pending
• Height 9" x Base 5"
• 30oz Night-Sized
• Durable Plastic
• Silicone Funnel
Gratefully awarded
Get the perfect fit
Comfortable Contours
Loona's soft contoured funnel is designed to align effortlessly, to fit just right.
KEEP LIQUID WHERE IT BELONGS
Snap-Close Lid
Loona's lid is designed to snap closed to protect from spills and keep liquid where it belongs - inside your Loona.
Hold it your way
Easy Hold Handle
With Loona's handle you can easily position Loona to find the perfect angle for you.
Baby on bladder?
Getting up to go can become cumbersome during pregnancy, Loona is the perfect companion.
To avoid slips and falls
Getting to the bathroom at night can be dangerous, Loona saves you a trip.
If going gets tough
When you're recovering from an injury or surgery Loona is there for you.
Finally! something that is made
for a woman. I LOVE my Loona.
Best thing since sliced bread!

-H.E.R.
No shame in this game
Stealth mode.
Loona's flow divertor is designed to quiet the sound of your go - so you don't have to worry about disturbing your partner.
How Do I use Loona
1. USE BEDSIDE AND GO BACK TO SLEEP
3. REMOVE THE FUNNEL AND SWISH WITH SOAP & WATER TO CLEAN
Quality and Dependability
Stable and Secure
Loona's wide stable base lowers the center of gravity as it fills to help stabilize and protect from spills. You deserve stability after all.
Stays together
Loona's dependable self-contained design stays together when you use it. The last thing you want is a urinal that can't keep it together.
Durable Construction
Loona is made from durable materials built to withstand impact. You don't have time for cracks and leaks.
What you need to know
The first female urinal that actually belongs by your bedside.
Loona is night-sized at 30oz.
Loona has a flow diverter to quiet the sound of urination so you won't disturb your partner.
To use the Loona simply grasp the handle on either side and hold the urinal snugly against your vulva.  Then urinate as if you were on the toilet.  You can do this seated on the side of your bed or standing up, whatever you find most comfortable.
Cleaning your Loona is simple.  Start by removing and rinsing off the funnel. Then empty the contents of your Loona into the toilet or sink. Add warm water (it's up to you if you include a pump of liquid soap) and swish it around a bit before emptying that too.  Finally, turn the Loona upside down and leave it to dry. 
The Loona holds up to 30 ounces and is designed to last all night. 
Waking up to use the bathroom several times a night is common for many women. Getting out of bed and walking to the bathroom is not only stimulating to the nervous system, it's potentially dangerous as many injuries occur on the way to and from the toilet.  Urinating bedside not only allows you to fall back to sleep faster, it helps protect you against slips, falls, and other middle-of-the–night mishaps.
Until recently it was thought that urine was completely sterile. While that's been disproven, urine is still remarkably clean. Many people are surprised to learn that most urine contains fewer bacteria than the glass of water they keep by the side of their bed!
Urine is composed mostly of water and fresh urine usually has a mild smell. Nevertheless, to ensure your bedroom stays fresh, the Loona is designed with a snap-close lid that helps trap odors. If you empty and rinse your Loona daily, smell is unlikely to ever be an issue – for you or your bed partner. (All bets are off though if you eat asparagus!)
Asking for help to use the bathroom can be embarrassing for anyone. The Loona is designed with this in mind. As long as you're able to sit up on the side of your bed or stand up safely next to it, most people are able to use it without assistance.
If they're a sound sleeper, probably nothing!  The Loona's silicone funnel and patented waterfall bottle make for a quiet go. You're more likely to wake up your bed partner getting out of bed and walking to the toilet than using the Loona bedside.
Hyped Hippies
I got this to use for Burning Man, and I was so impressed I recommended it to the women in my camp. We are all hyped to have a solution that is so easy to use without dripping everywhere.
Works great
Many happy women on the boat, very well designed!!
Great Product
I keep my Loona beside the bed. I will admit that sometimes I have to empty it during the night but I would not trade it for anything. No "mistakes" on the way to the bathroom at 1:30am and I'm back to sleep in no time. Truly the best thing since sliced bread!!!
What a Relief!
It's good to have an option when all else fails
Finally!
Finally something that is made for a woman. I LOVE my Loona. Best thing since sliced bread!